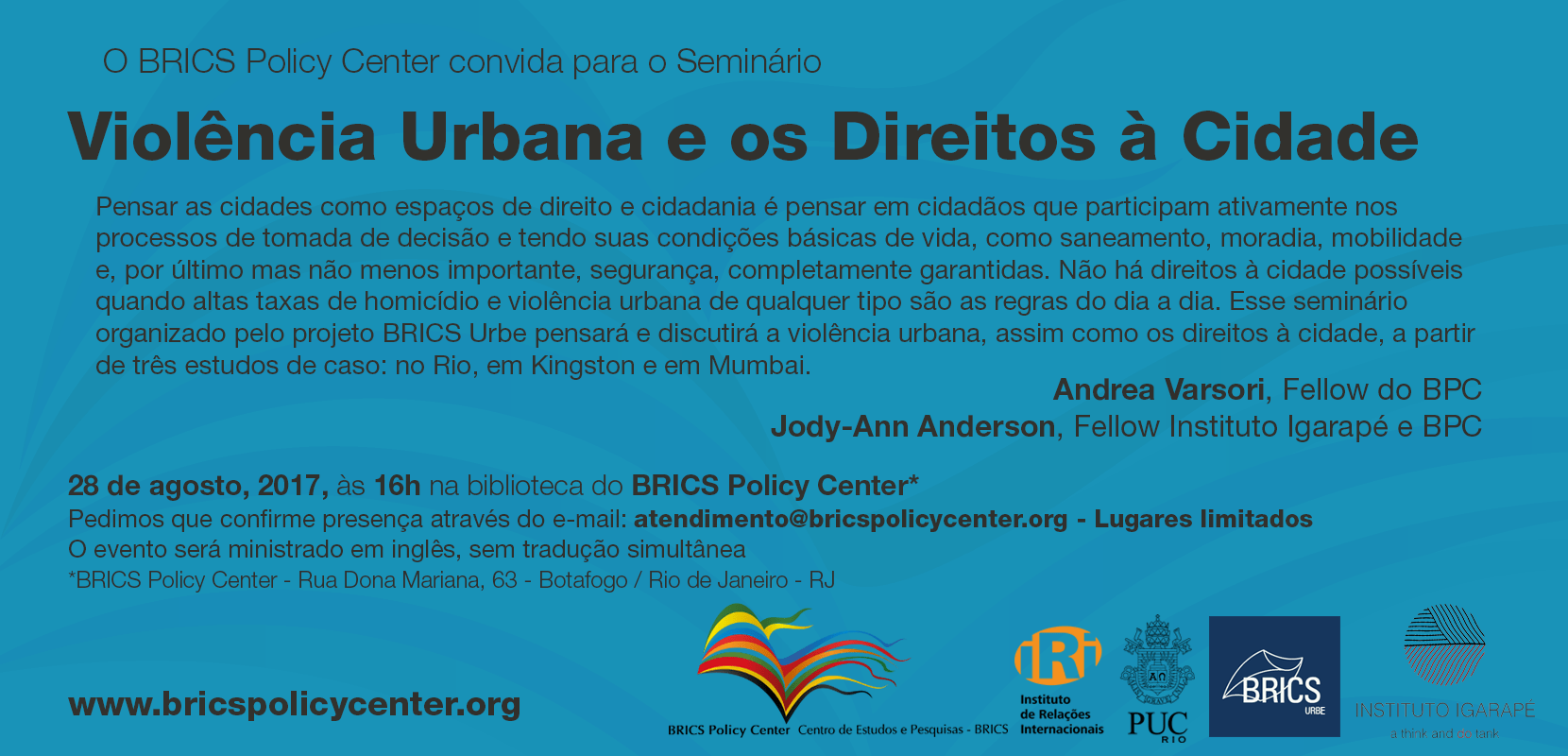 The BRICS Policy Center (BPC) has the pleasure to invite for the seminar "Urban Violence and the Rights to the City", organized by its project, BRICS-Urbe, in a partnership with the Igarapé Institute, to be held at BPC's library* on August 28th, 2017, at 4 p.m. The event will have the participation of Andrea Varsori, fellow at the BRICS-Urbe, Jody-Ann Anderson, fellow at Igarapé Institute, and Sérgio Veloso, coordinator of the BRICS-Urbe
To think of cities as spaces of rights and citizenship is to think of citizens actively participating in decion-making processes and having their basic conditions of life, such as sanitation, housing, mobility, and, last but not least at all, seurity, fully guaranteed. There are no possible rights to the city when high rates of homicide and urban violence of any kind are the rules of everyday life. This seminar, organized by the BRICS Urbe project,  will think and discuss urban violence and the rights to the city through three case studies on Rio, Kingston and Mumbai.
Kindly R.S.V.P. to atendimento@bricspolicycenter.org – Limited seats. 
The event will be held in English with no simultaneous translation. 
*BRICS Policy Center – Rua Dona Mariana, 63 – Botafogo, Rio de Janeiro.