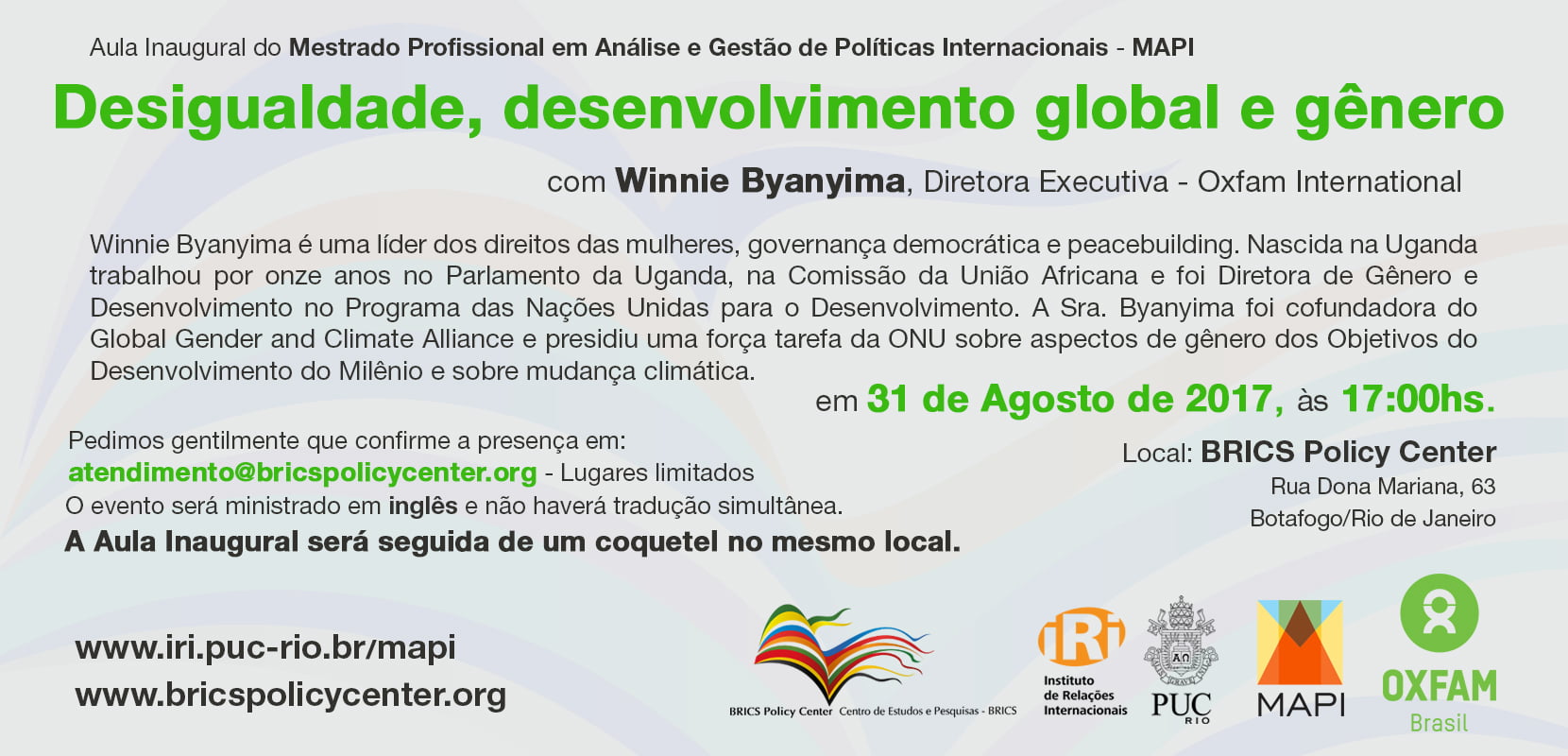 The theme of this year's inaugural lecture of the Institute of International Relations' Professional Masters (MAPI) will be "Inequality, Global Development, and Gender". The lecture will take place on August 31st, with the participation of Winnie Byanyima, Executive Director of Oxfam International. The event will begin at 5 p.m. at the BRICS Policy Center and will be followed by a cocktail.
The lecture will be held in English with no simultaneous translation.
To participate in the lecture, we kindly ask you to R.S.V.P. to atendimento@bricspolicycenter.org – seats are limited.