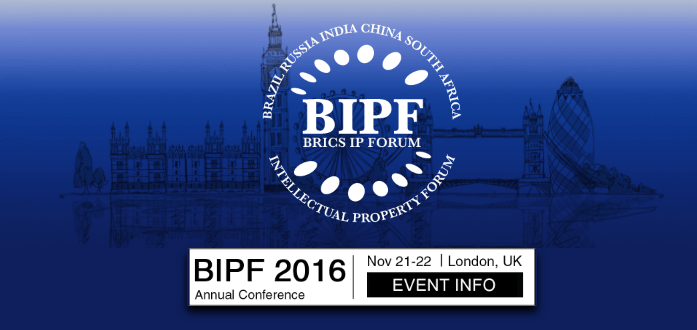 The eight BRICS Intellectual Property Forum (BIPF) will be held, this year, in London, United Kingdom. Between the days of 21 and 22 November, 2016, discussion tables will be organized with focus on protection of intellectual property, and, particularly, on the latest policies related to intellectual property and on the development of laws on the topic in the BRICS countries.
The event will include the participation of various professionals from the industry who will share their visions and experiences about the protection of intellectual property and the implementation of laws on the subject in the BRICS countries. The focus of the conference is on new trends in policies of intellectual property, legal processes, transactions and applications of these policies. Case studies and comparative analyses will also be used.
For more details, click here.