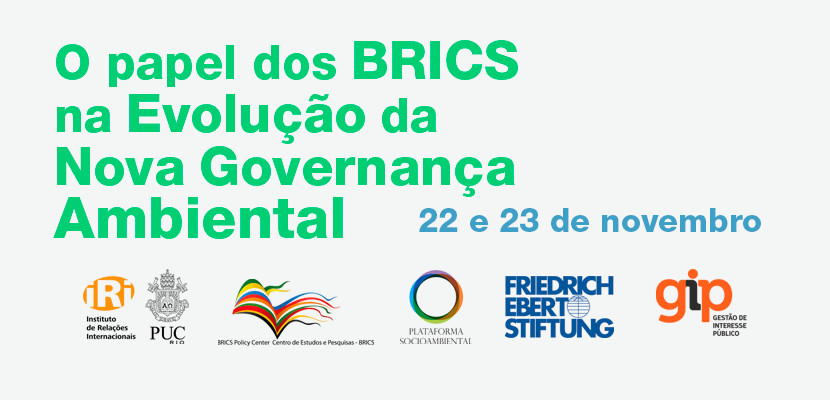 On November 22nd and 23rd, 2016, the seminar "The Role of BRICS in the Evolution of the New Environmental Governance" will be held at PUC-Rio's auditório B8 (auditorium B8), located on the 8th floor of the Frings building.
The event is co-organized by the Institute of International Relations of PUC-Rio, by the BRICS Policy Center and its Socioenvironmental Platform, by the Friedrich Ebert Foundation (FES) and by the Public Interest Management (GIP).
The workshop's main goal is to discuss and analyze the global environmental governance accordingly to the news that come from the Paris Agreement and, by doing this, to think about the role of emerging countries and of private initiative. Debating about the new challenges imposed to negotiations about climate change, the workshop intends to make an approach on the central aspects of the global governance processes.
There is no need to R.S.V.P.
The event will have simultaneous translation from English-Portuguese/ Portuguese-English
To the undergraduate students of IRI/PUC-Rio, the event is a part of the course "Seminários da Graduação"
For more information about the event, click here.