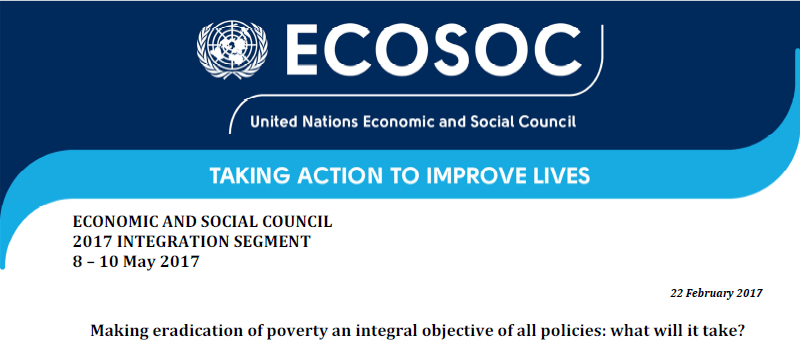 From May 8th to 10th, 2017, the 2017 ECOSOC Integration Segment will be held at the United Nations' headquarter in New York. The event will count with the presence of the General Supervisor of BRICS Policy Center, Prof. Paulo Esteves. This year's theme will be "Making eradication of poverty an integral objective of all policies: what will it take?".
The 2017 ECOSOC Integration Segment will serve as a platform to identify and discuss opportunities and challenges in developing integrated approaches to tackle poverty in a sustained, inclusive and sustainable manner.
The meeting will consider best practices, lessons learned and recommendations at the national, regional and international levels, with a view to extract policy recommendations to guide integrated policymaking for poverty eradication as an integral part of the 2030 Agenda for Sustainable Development
For more information, click here.