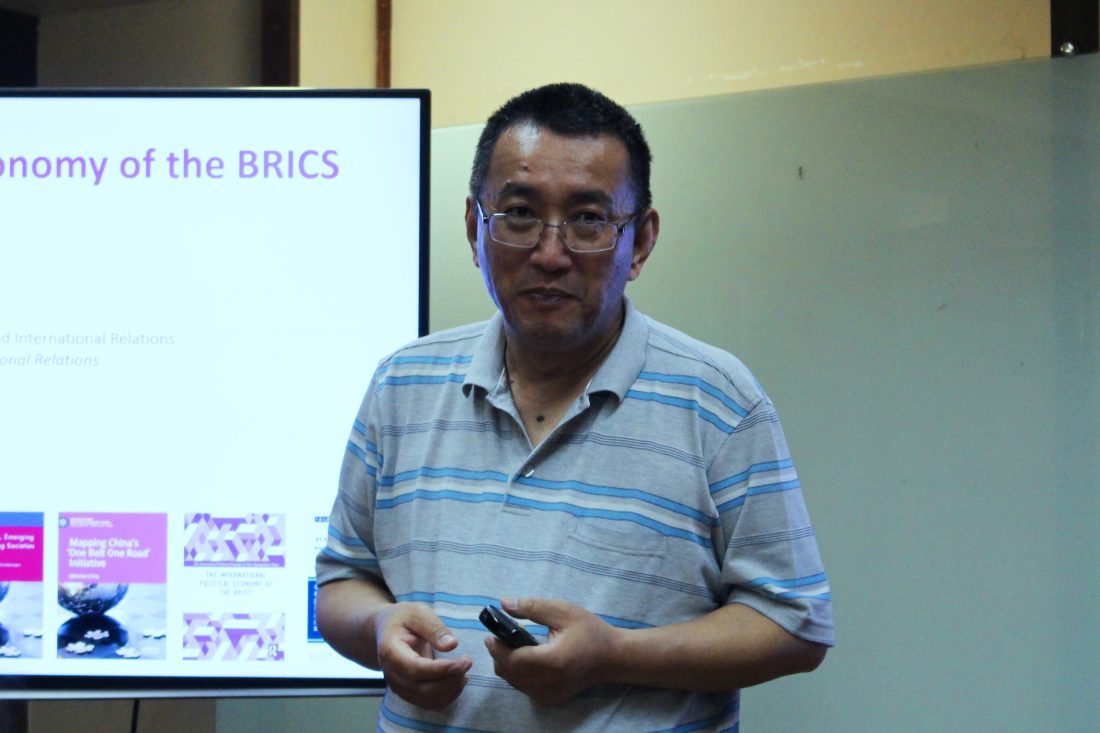 The International Political Economy of the BRICS
On March 13, 2019, the BRICS Policy Center hosted the lecture "The International Political Economy of the BRICS", given by Professor Li Xing of Aalborg University. He is the publisher of the homonym book (Routledge, 2019).
In his speech, Professor Li raised analyses on whether the BRICS Bank is challenging the traditional Bretton Woods System. "Not at all", he pointed. "BRICS is mostly identified as a successful case in liberalism system", continued.
According to Professor Maria Elena Rodriguez, Li Xing has presented a refined analysis of the BRICS and its status in the context of international politics.
– From the theories of International Relations, Professor Li Xing analyzes the international influence of the BRICS together and individually. It also discusses China's role and current challenges such as the trade war with the US, the growing presence in Latin America and the internal changes.
Li Xing is Director of Aalborg University's Research Center on Development and International Relations and Editor-in-Chief of the Journal of China and International Relations; he also edited publications such as "Mapping China's One Belt, One Road Initiative," "Emerging Powers, Emerging Markets, Emerging Societies," and "The BRICS and Beyond."
Prior to the lecture, Professor Xing met with the BPC team to discuss the possibility of establishing a partnership / exchange between PUC-Rio and its institution at the postgraduate level.
The presentation used by Li Xing in the talk can be accessed here.