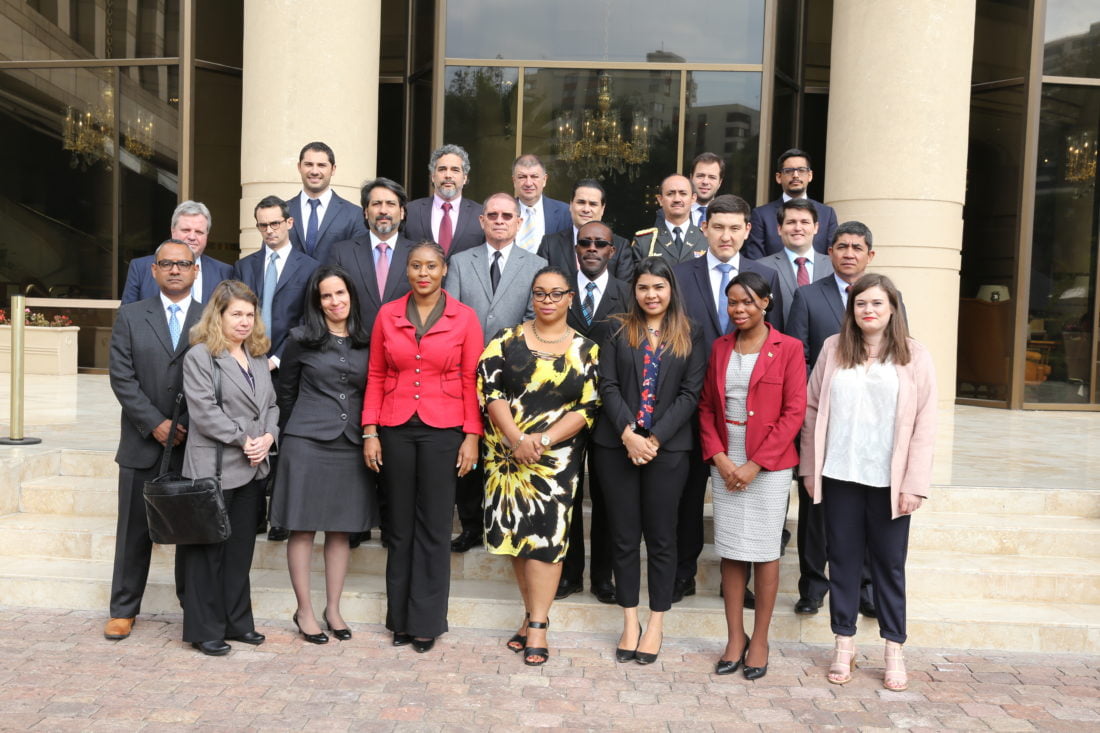 PROF. MÔNICA HERZ, GSUM COORDINATOR, PARTICIPATES IN A MEETING TO DISCUSS THE PROMOTION OF DISARMAMENT AND NON-PROLIFERATION
On 25 April 2017, representatives of States, experts, and members of institutions met to discuss aspects of the Hague Code of Conduct (HCoC), or International Code of Conduct against Ballistic Missile Proliferation, a treaty in force since November 2002. The treaty is part of the international non-proliferation regime and is specifically aimed at banning the proliferation of ballistic missiles capable of carrying weapons of mass destruction.
Adherence to the treaty implies in essence the commitment of States to provide early notification of ballistic missile launches, spacecraft and test flights. States should also provide annual declarations of their countries' policies on ballistic missiles and space vehicles.
In addition to analyzing the successes and limitations in the application of HCoC, the meeting was aimed at discussing how recent international events indicate the growing need for normative instruments to prohibit the proliferation of weapons of mass destruction.
Professor Mônica Herz, coordinator of the GSUM, participated in a panel on issues concerning disarmament in Latin America and the relation of these measures to the non-proliferation efforts exercised under the aegis of HCoC. The panel was focused on the important role of HCoC in the region, both for its impact on confidence building and for avoiding potential problems as a result of misunderstandings among stakeholders. The panel concluded that, nevertheless, the relationship between disarmament mechanisms and non-proliferation instruments still need to be better developed.