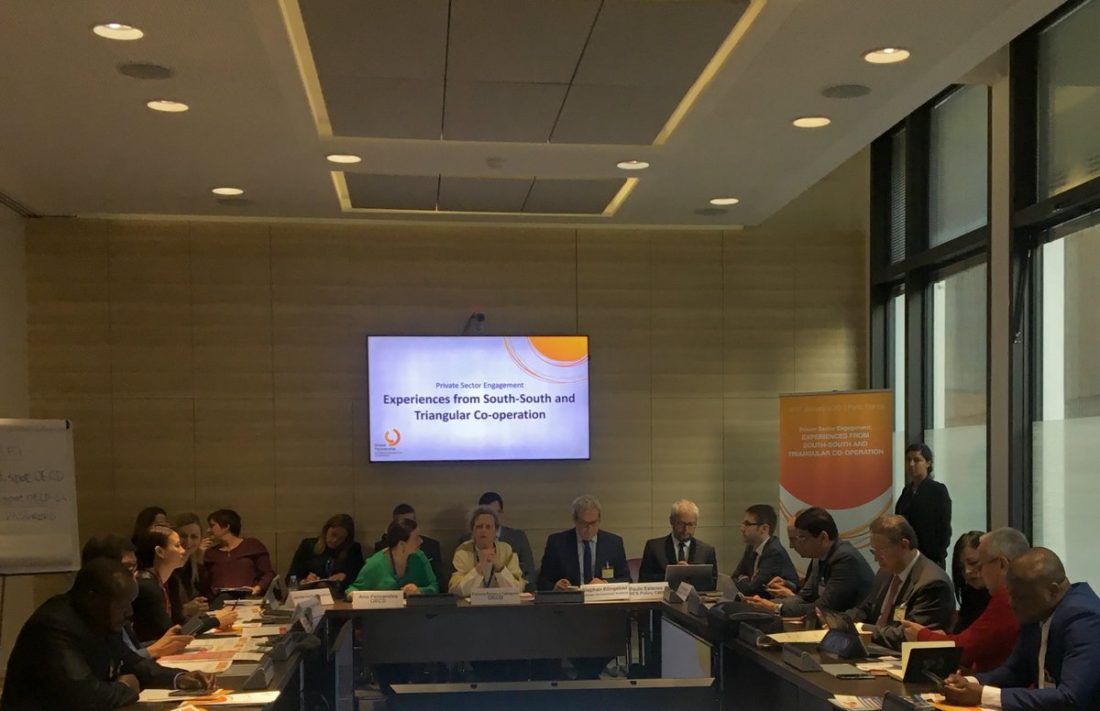 18 de January de 2019
In
News
Private Sector Engagement for Sustainable Development: Experiences from South-South and Triangular Co-operation
The workshop Private Sector Engagement for Sustainable Development: Experiences from South-South and Triangular Co-operation took place in Paris, France, on January 16th, as a part of OECD's Private Finance for Sustainable Development (PF4SD) Week. Professor Paulo Esteves, Director of BRICS Policy Center, attended the meeting.
The workshop brought together development partners and agencies, regional and international organizations, investors and other private partners as well as civil society, trade unions and think tanks.
The main objectives of the meeting were to identify challenges and opportunities in working with the private sector through South-South and Triangular Co-operation; to facilitate a discussion among practitioners and experts on how to maximize the development benefits of the private sector's engagement; and to promote knowledge sharing and mutual learning on successful projects and best practices on private sector engagement through South-South and Triangular Co-operation.