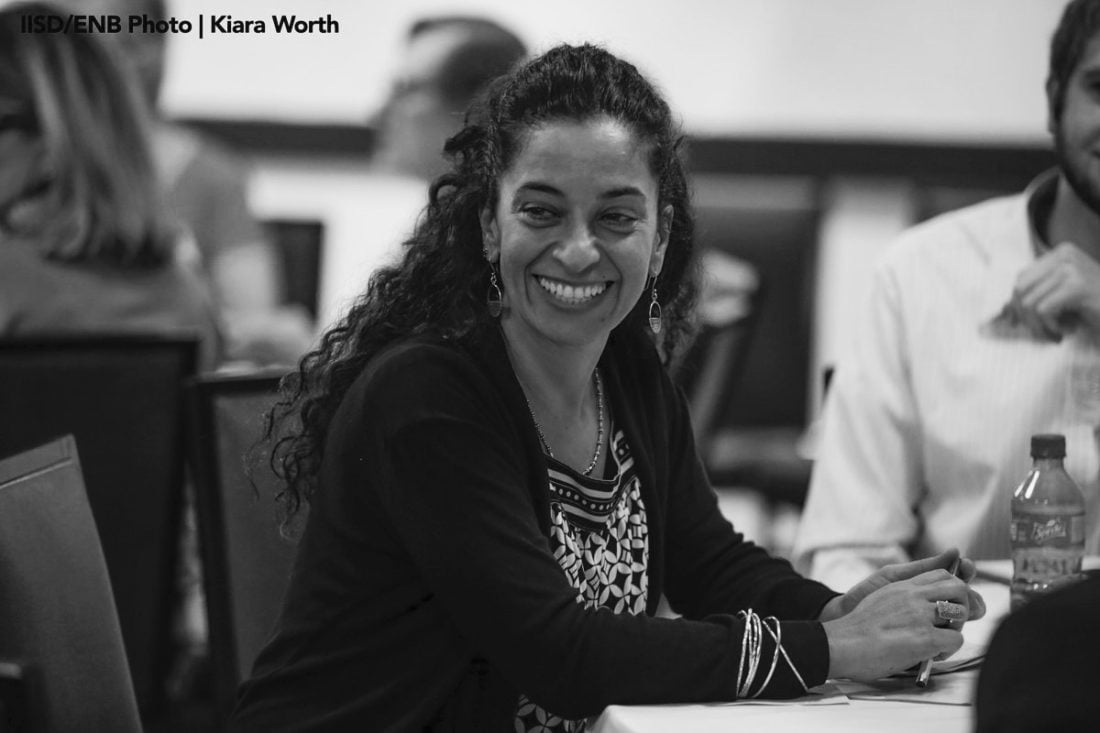 Layla Saad
Contato: tietasaad@gmail.com
Nacionalidade: Costa Rica
Breve currículo:
Layla Saad é fellow visitante do BRICS Policy Center e trás consigo mais de quinze anos de experiência trabalhando em tópicos como pobreza, meio ambiente, desigualdade e governança em uma grande gama de instituições, incluindo o sistema multilateral, governos e ONGs, tanto no Norte quanto no Sul e a nível nacional e internacional. Layla acaba de finalizar sua posição como Diretora Adjunta e Conselheira do Centro Rio+ do PNUD, baseado no Rio de Janeiro, Brasil (Maio 2013 – Agosto 2017) onde liderou a conceitualização e implementação de iniciativas ligadas ao desenvolvimento sustentável e participação civil. Antes de se juntar ao Centro Rio+, Layla liderou a Advocacy and Partnership Unit of the UN MDG Achieviment Fund em Nova York (2008-2013) – o maior fundo do mundo dedicado aos ODMs com 130 programas da ONU em 50 países. Lá, ela liderou o trabalho do Fundo para desigualdade e justiça social dado sua relação com a conquista do ODMs ligando pesquisa política à advocacy e comunicação para a mudança social.
No período de 2003-2008, Layla foi Programme Officer do PNUD e da UNICEF Egito, liderando projetos tanto na unidade de Meio Ambiente quanto na de Redução da pobreza e, subsequentemente, dirigiu uma campanha nacional massiva sobre os ODMs que aumentou a participação dos jovens na política, planejamento e monitoramente da implementação dos ODMs. Anteriormente ao seu trabalho na ONU (PNUD), Layla esteve ativa em ONGs no Canadá trabalhando para fortalecer a organização de comunidades com baixa renda nas áreas urbanas. Ela também trabalhou com o governo municipal de Santo Ande no Brasil, na Secretaria para Participação e Cidadania, onde conduziu sua pesquisa de mestrado na área de Administração da Bacia Hidrográfica Comunitária.
As áreas de expertise de Layla são planejamento participativo e governança, desigualdade e desenvolvimento sustentável. Ela tem um MSc em Policy and Planning for Sustainable Development pela School of Community and Regional Planning na University of British Columbia, Canadá, e Bacharelado com Honras em Human Geography pela Simon Fraser University. Layla é originalmente egípcia/libanesa, nascida na Costa Rica e criada no Chile antes de imigrar para o Canadá para completar seus estudos.