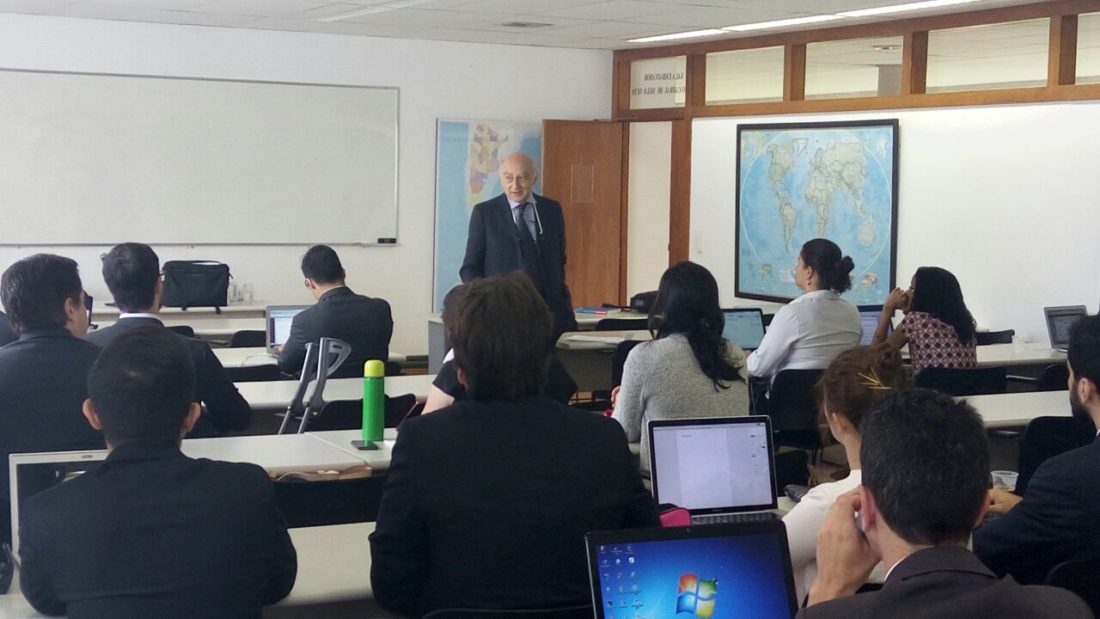 28 de June de 2017
In
News
GSUM TEACHES COURSE ON CONFLICT RESOLUTION AND INTERNATIONAL MEDIATION AT RIO BRANCO INSTITUTE (BRAZILIAN MINISTRY OF FOREIGN AFFAIRS)
Between the 19th and 23rd of June, 2017, the Global South Unit for Mediation (GSUM), through the International Relations Institute (IRI/PUC-Rio), offered a course on "Conflict Resolution and International Mediation" at the Rio Branco Institute, a graduate school and diplomatic academy invested in training and improving Brazilian diplomats. Classes were conducted by Profs. Paulo Esteves, Monica Herz, Maira Siman and Claudia Fuentes, also counting on the contribution of Ambassador Gelson Fonseca Junior, who joined the GSUM team and taught the final lesson of the course. This was GSUM's second participation in Rio Branco's training course.
The classes gathered thirty students and touched upon basic aspects and essential themes of Conflict Resolution and International Mediation. The course schedule included the following lessons:
• Day 1: "Mediation, political settlement of disputes, development, and peacebuilding", with Prof. Paulo Esteves
• Day 2: "Conflict Resolution and Transformation: Contexts for International Mediation", with Prof. Maíra Siman
• Day 3: "International Mediation and its specialized practices", with Prof. Monica Herz
• Day 4: "Human Rights in Conflict Resolution and Peace Agreements", with Prof. Claudia Fuentes
• Day 5: "Brazil and International Mediation", with Amb. Gelson Fonseca Jr.
Several readings of the course came out of GSUM-produced books: the collection "Mediação Internacional", organized by Monica Herz, Maíra Siman and Paula Drumond (available in Portuguese only), and the forthcoming book "Human Rights and Conflict Resolution: Bridging the Theoretical and Practical Divide", edited by Claudia Fuentes and Paula Drumond.
Follow our Facebook page to know more about GSUM!