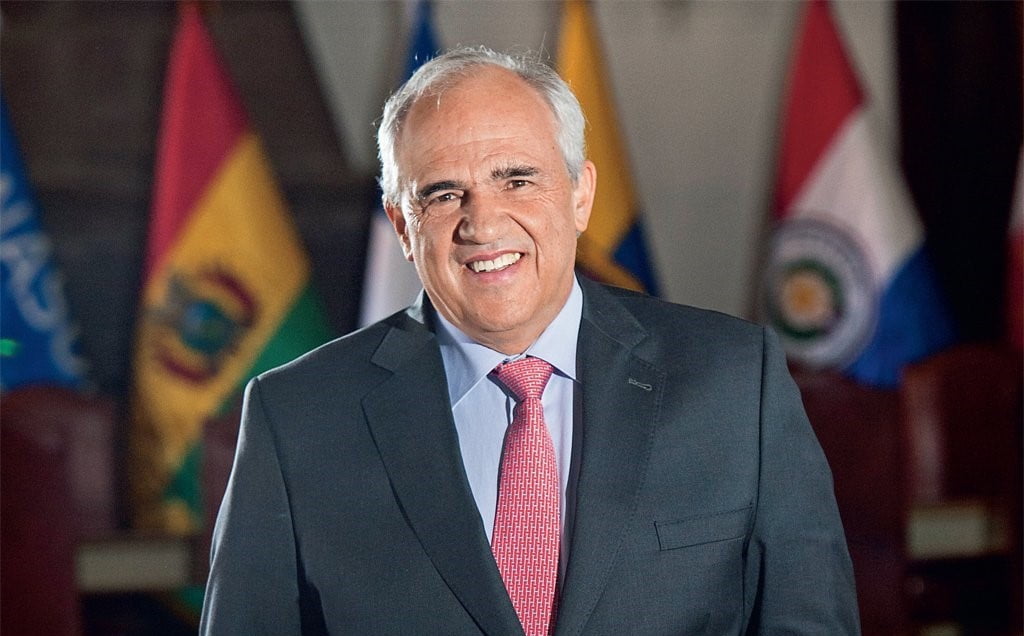 21 de July de 2016
In
News
GSUM INVITES: MEET THE ROUDTABLES OF THE WINTER SCHOOL 2016
The Global South Unit for Mediation (GSUM) is glad to announce that this year's Winter School will be organizing three roundtables which are open to the general public, in addition to an opening speech given by the Secretary General of the Union of the South American Nations (UNASUR) and former President of the Republic of Colombia (1994-1998), mister Ernesto Samper. These events will focus on Latin America, with special attention to mediation and peace building processes, besides approaching questions related to human rights and disarmament.
Below you can check detailed information on the roundtables. In order to proceed with the enrollment, please send an e-mail to gsum@bricspolicycenter.org, informing your name, institutional filiation and the event you want to participate.
It is important to emphasize that these events will take place at the BRICS Policy Center*, Rio de Janeiro.
The events will be conducted in English and there will be no simultaneous translation.
"CONFLICTO Y PAZ EN SURAMÉRICA", WITH PRESIDENT ERNESTO SAMPER PIZANO
Ernesto Samper Pizano is Secretary General of the Union of South American Nations (UNASUR) and former President of the Republic of Colombia (1994-1998). He began his career as a Member of Parliament of Cundinamarca (1982-1984), Councilman of Bogotá (1982-1986) and Member of Senate (1986-1990). He has held different Executive Offices, among with are as follows: Ambassador to the Assembly of the United Nations (1983); Ambassador for Colombia in Spain (1991-1992); Minister of Economical Development (1990-1991); and Coordinator of Encounters of Former Latin American Presidents for a Global Agenda (2000-2005).
THE INTEGRATION OF HUMAN RIGHTS AND CONFLICT RESOLUTIONS
Amidst the multitude of factors that interact in contemporary conflicts, there is a growing need to review the theory and practice of conflict resolution. Considering this, the roundtable will discuss the importance of building a human rights approach to the promotion and consolidation of durable peace arrangements
CONFLICT RESOLUTION AND MEDIATION IN LATIN AMERICA
This roundtable aims to evaluate past and current conflict situations in Latin America, with a specific focus on the identification of best practices and methodologies in terms of conflict prevention, mediation and resolution. The objective is to present and exchange ideas, tracking challenges and evaluating policy options for regional, national and local crises currently experienced by the region. The roundtable will also analyze how Latin American experience, knowledge and practices may contribute with other regions affected by conflict and violence.
CONFLICT RESOLUTION AND DISARMAMENT
In view of international armed conflicts and specifically the contexts of armed violence in Rio de Janeiro, this roundtable will discuss the challenges about disarmament processes, understood as a fundamental step for peacebuilding. By Analyzing the characteristics and complexities of processes of mediation and conflict resolution, this roundtable provides the opportunity to also reflect on the contexts of local violence. Thus, the topics to be addressed in this discussion are: the international arms trade; disarmament processes; and challenges of conflict resolution processes in view of the different armed violence scenarios.