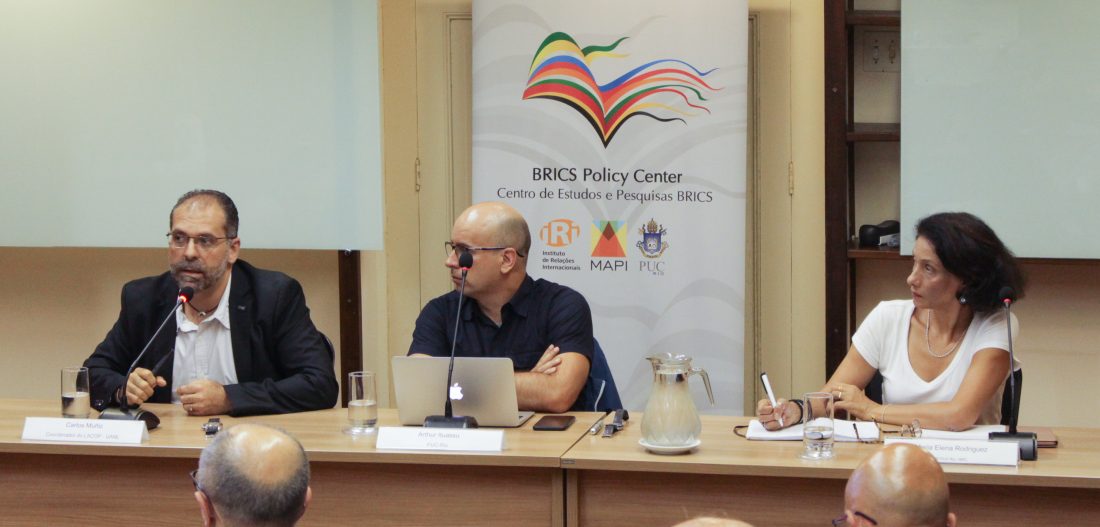 9 de January de 2020
In
News
Experts discuss the role of social media in Brazilian and Mexican democracies
On the 2nd of December, the BRICS Policy Center organised the lecture "Media and Democracy in Brazil and Mexico: from television to digital media", with the aim of debating, comparatively, how the political and democratic processes of Brasil and Mexico are affected by the growing influence of social media- primarily in the last electoral processes of each respective country.
During the event the experts Arthur Ituassu, Professor of Political Communication at PUC Rio and Coordinator of Group Research in Communication, Internet and Politics (COMP), and Carlos Muñiz, Professor at The Universidad Autónoma de Nuevo León and Coordinator of the Political Communication Laboratory (LACOP) were both present. Professor Muñiz was also present for one month as a visiting professor in the Masters Program of Communication at PUC RIO, with the support of CAPES.
In his presentation, Muñiz discussed an empirical analysis of Mexico's situation, specifically looking at the communication strategy of López Obrador in his speeches as President of Mexico. During his analysis, the professor highlighted possible interpretations of this strategy, since the president intends to maintain a increasingly present and constant contact with Mexico's citizens.
In turn, Ituassu addressed some theoretical precepts in the field of Political Communication, such as the transitions from pre-modern, modern to post-modern political communication, that are important in order to locate the Brazilian context within Latin America, as well as its impact on democracy.