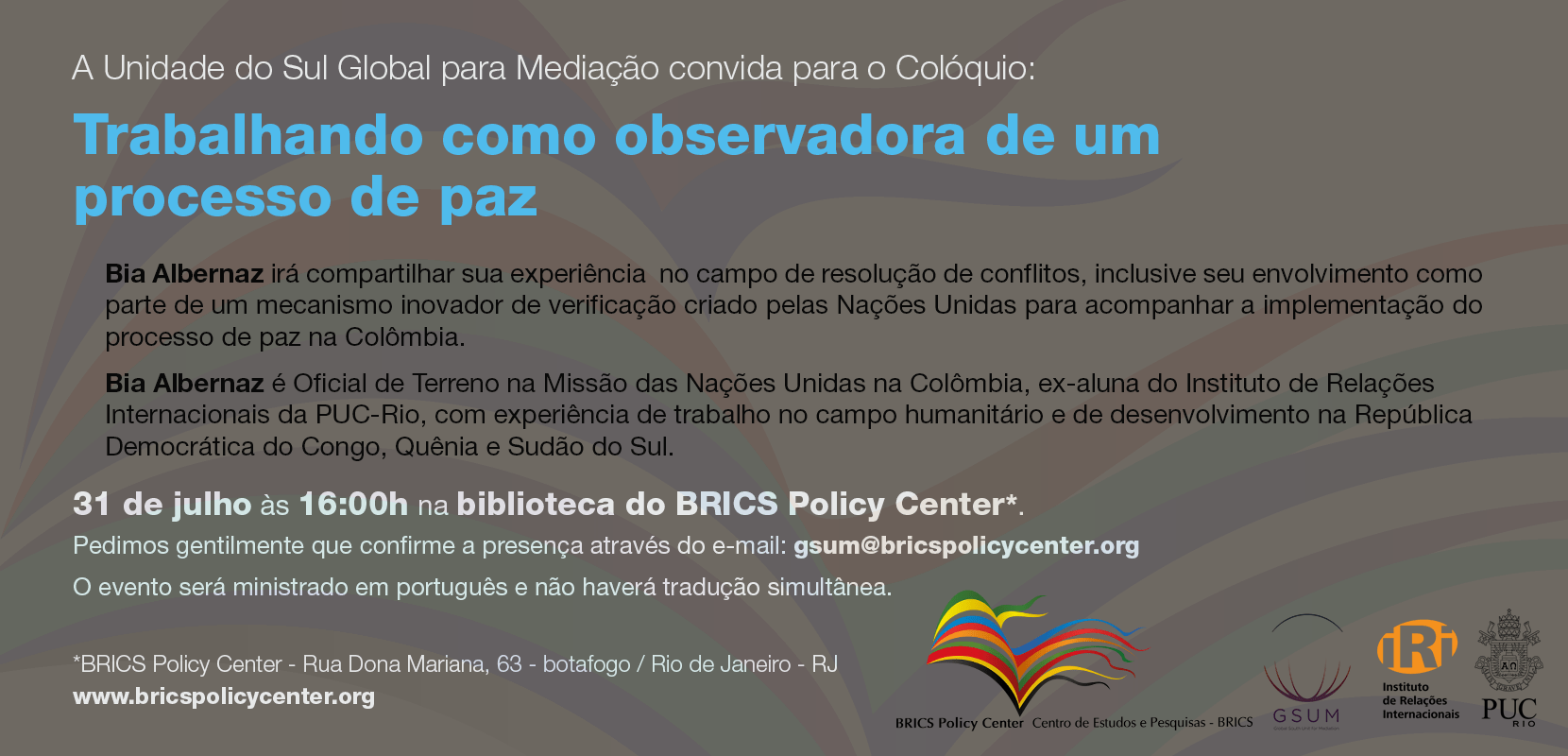 The BRICS Policy Center and the Global South Unit for Mediation (GSUM) have the pleasure to invite you to the colloquium "Trabalhando como Observadora de um Processo de Paz" with Bia Albernaz, Terrain Official of the United Nation's Mission in Colombia, alumni of the Institute of International Relations (IRI/PUC-Rio), with working experience in the humanitarian and development field in the Democratic Republic of Congo, Kenia and South Sudan.
Bia Albernaz will share her personal experience in the field of conflict resolution, including her engagement as a part of a new verification mechanism created by the United Nations to monitor the implementation of the peace process in Colombia. The presentation will be of special interest to those who intend to follow a career in the humanitarian field.
To participate in the event, we kindly ask you to R.S.V.P to gsum@bricspolicycenter.org. Limited seats.
The event will be held in Portuguese and there will be no simultaneous translation.
The colloquium will be held at BPC's library, on July 31st at 4 P.M.
The BPC is located at Rua Dona Mariana 63 – Botafogo, Rio de Janeiro.