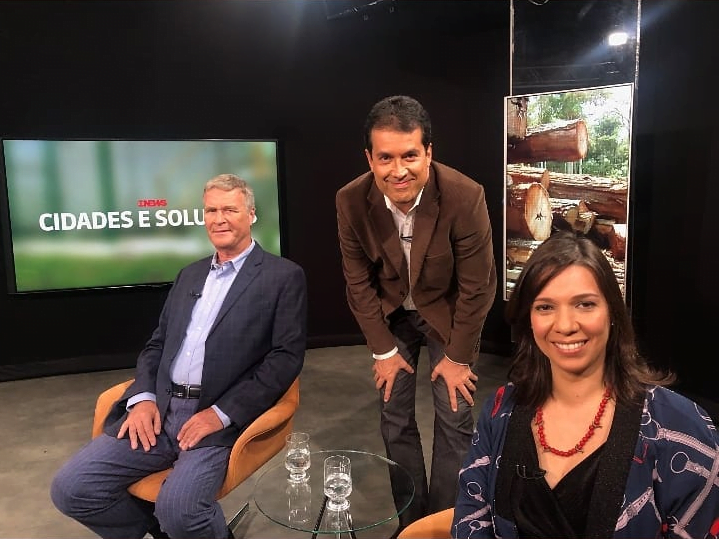 "Cidades e Soluções" discusses the environmental clauses of the new EU-Mercosur agreement with Maureen Santos
On July 08, "Cidades e Soluções" (Globo News), presented by André Trigueiro, hosted Maureen Santos, Coordinator of the Socio-Environmental Platform and IRI / PUC-Rio professor, to discuss the environmental clauses of the recently announced free trade agreement between the Mercosur-European Union. The debate focused on how these environmental terms may pressure the Brazilian government to maintain its commitments to the Paris climate agreement. Besides, the researcher offered her thoughts on what this might mean for environmental protection.
To learn more about the trade agreement, also check out the Socio-Environmental Radar published by BPC in 2018, which sought to analyze the agreement concerning its treatment of socio-environmental issues, offering a critical view on this process.
Watch the full program here.
(Photo: @ santos.maureen / Instagram)