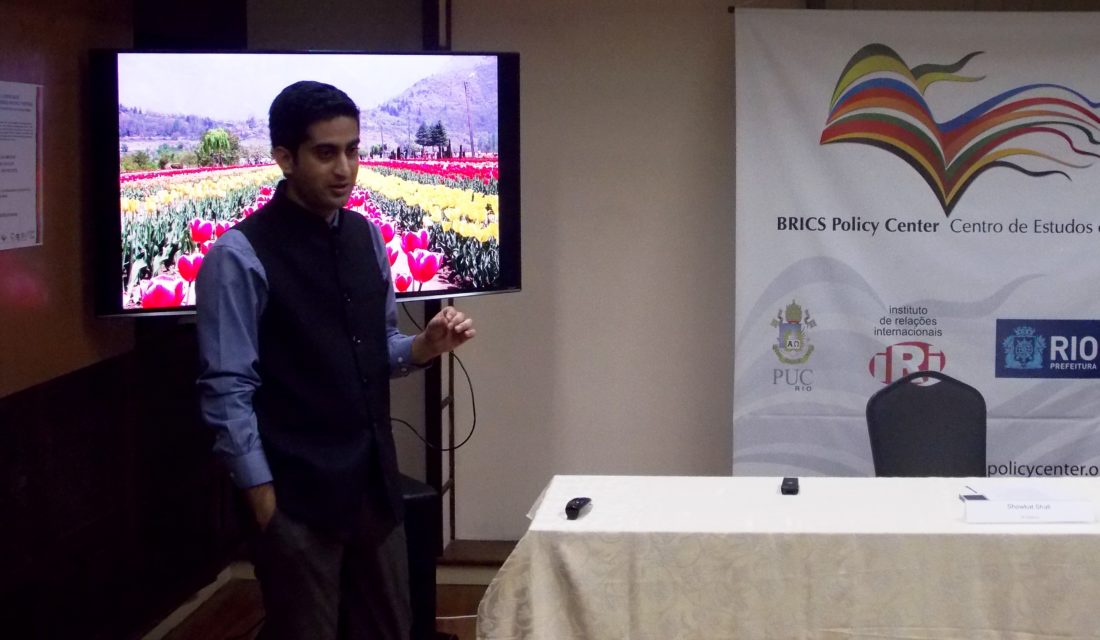 8 de June de 2017
In
News
BRICS POLICY CENTER'S COLLOQUIUM APPROACHES THE KASHMIR SITUATION AND THE INDO-CHINA RELATION
On June 5th, 2017, the BRICS Policy Center held the colloquium "Kashmir Situation and Indo-China Relation", presented by Showkat Shafi (Al Jazeera) and moderated by BPC researcher, Prof. Sérgio Veloso.
The presentation was an opportunity for an in-depth discussion on the Kashmir conflict. Shafi also told personal stories about the consequences of the conflict between Kashmiri militants and Indian military forces on Kashmir's local population. He complemented his speech with his own photos and interviews.
After a first round of questions and answers, Shafi talked briefly about some relevant details for the relations between India and China such as the discordance between both countries in relation to the Tibetan Region. Finally, he explained how the new China-Pakistan Economic Corridor could involve China in the Kashmir region.