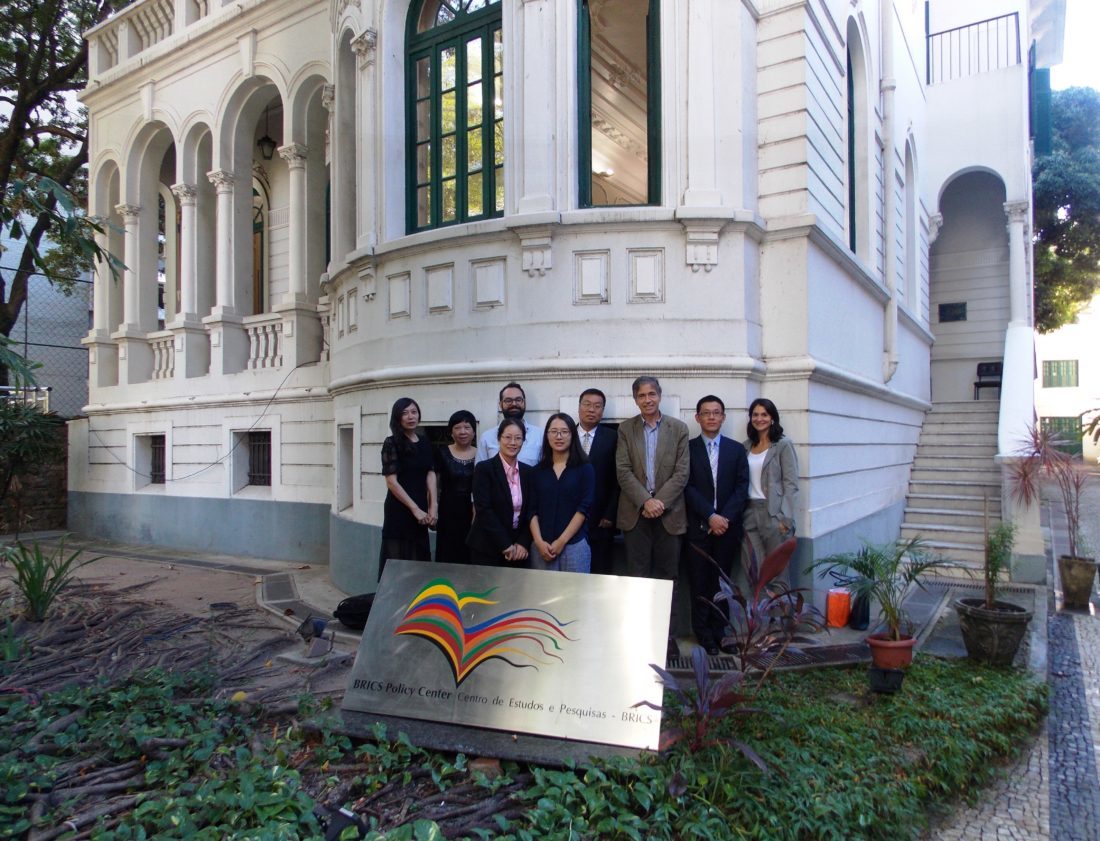 27 de July de 2017
In
News
BRICS Policy Center hosts ILAS-CASS group and Renmin University
The BRICS Policy Center received this Thursday, July 27, 2017, the Latin American Institute of the Chinese Academy of Social Sciences (ILAS-CASS). The delegation was formed by six members, including former BRICS Policy Center Fellow Zhou Zhiwei, PhD in International Policy by ILAS-CASS, and He Shuangrong, Yang Jianmin and other researchers. Representing the BPC were the researcher of the Group of Systems of Innovation and Development Governance, Prof. Luis Manuel Fernandes, the BRICS researcher Urbe, Prof. Sérgio Veloso, and the administrative coordinator of the Center, Ms. Lia Lopes.
The purpose of the meeting was precisely to present the group, during a visit to Brazil, the current context of the country. In this sense, topics such as (i) Brazil's general position with regard to the BRICS countries, (ii) new ideas from Brazil for the next BRICS summit that will take place in China, (iii) changes in foreign policy between the previous Brazilian government and the current one, (iv) the Brazil-United States relations and, finally, (v) Brazil-China and Brazil-Asia relations.
During the meeting, they also discussed the possibility of entering into a partnership between the BRICS Policy Center / PUC-Rio and ILAS-CASS, through the signing of a cooperation agreement and the publication of articles by BPC researchers on magazine related to Latin American issues published by the foreign institution.
Still in the scope of cooperation with Chinese institutions, the Center received a visit on August 2, 2017 from representatives of Renmin University of China, headed by Mr. Wu Xiaogiu, vice president of the university. The delegation was received by the General Supervisor of BPC, Prof. Paulo Esteves, Prof. Luís Manuel Fernandes, Prof. Sérgio Veloso and Ms. Lia Lopes.
At the meeting, Prof. Paulo introduced the BPC and the participants talked about the partnerships we have with Chinese institutions, the Chinese fellows we have already received, our cooperation agreements and our productions. In addition, they spoke about the current Brazilian political situation, global governance and global issues.