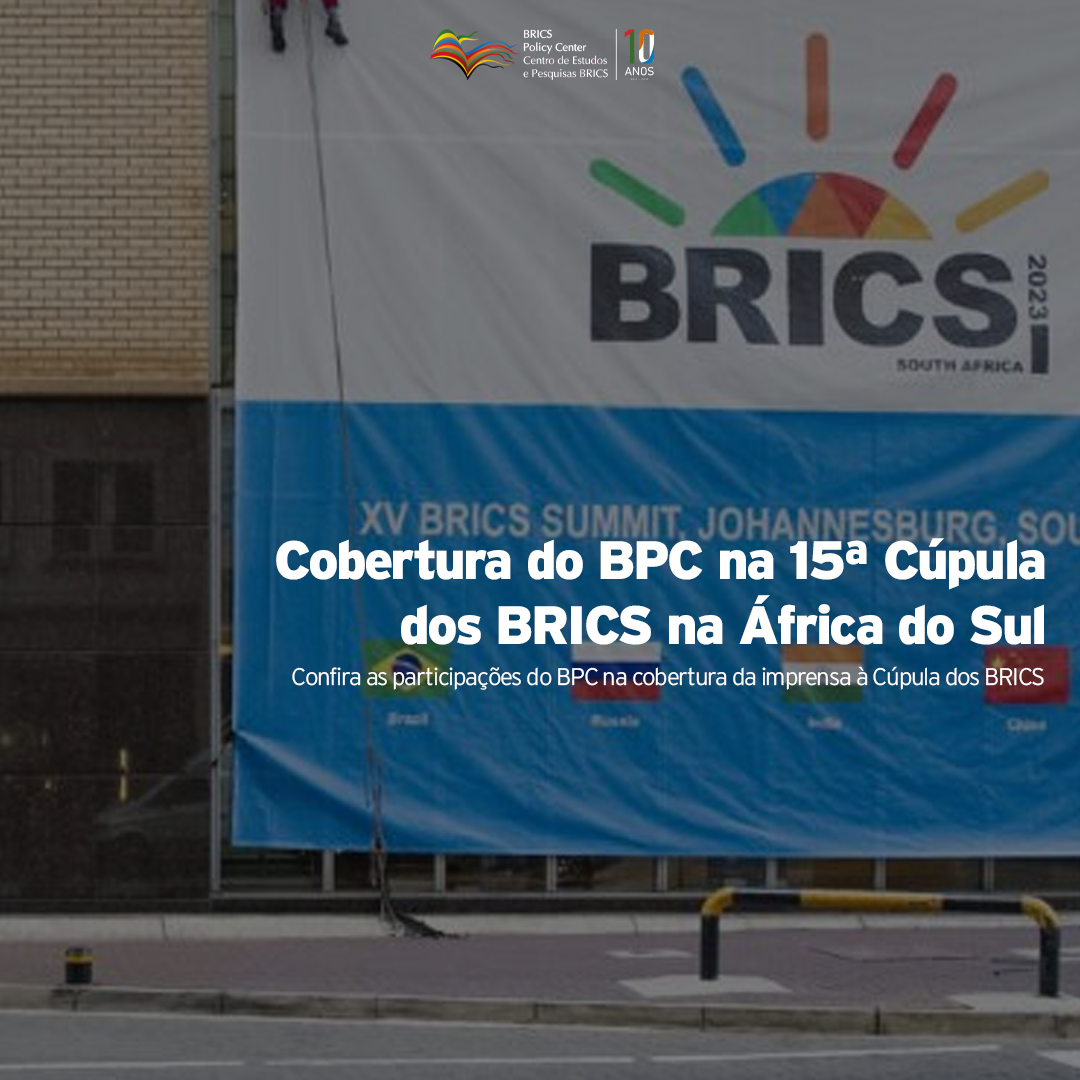 BPC comments on the BRICS Summit in South Africa
On August 22, 2023, the 15th BRICS Summit begins in Johannesburg, South Africa. The event, which will take place on the 22nd, 23rd and 24th, will include a Business Forum, an exclusive event for heads of state and foreign ministers, the summit meeting between the bloc's leaders and a meeting with member countries and nations interested in joining the bloc.
Check out the BRICS Policy Center's participation in the press coverage of the BRICS Summit below.