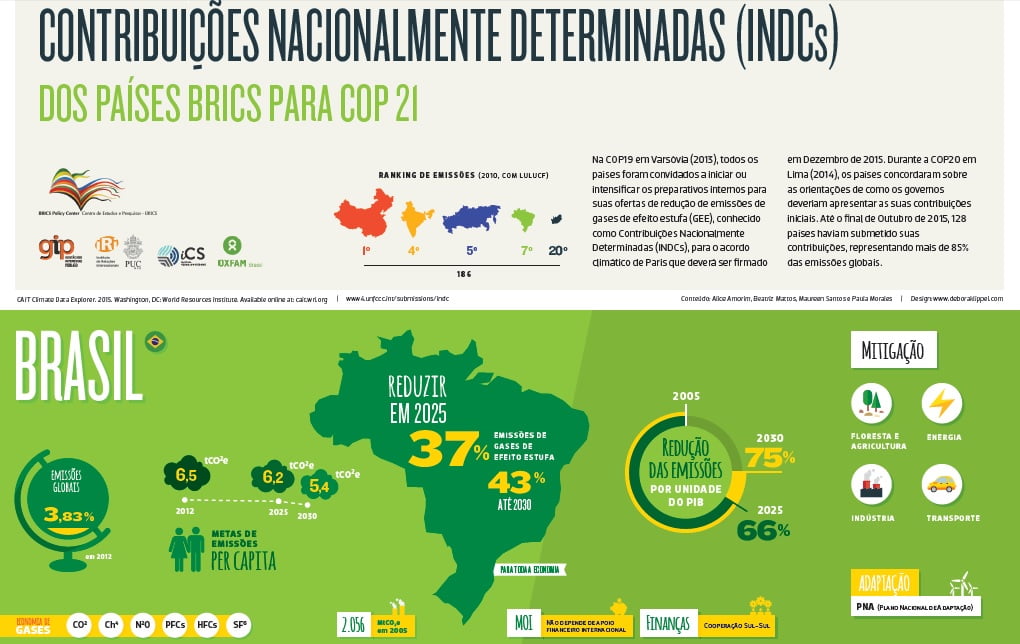 30 de December de 2015
In
News
WORKSHOP "BRICS COUNTRIES, CLIMATE CHANGE AGENDA FROM PARIS AND BEYOND"
On november 13th and 14th, the BRICS Policy Center (BPC) and the Institute of International Relations at PUC-Rio (IRI), in partnership with GIP – Public Interest Management, held the international workshop "BRICS countries, climate change agenda from Paris and beyond". The workshop was held at BPC and at PUC-Rio and the discussions focused on BRICS participation in COP21 negotiations and on the analysis of advances and retreats of the international regime on climate change.
The event brought together many BRICS countries representatives, including government representatives, academics, civil society experts and other stakeholders, such as Everton Lucero (Ministry of External Relations of Brazil), Li Shuo (Greenpeace China), Agathe Maupin (South African Institute of International Affairs) and Kanika Grover (Vasudha Foundation).
In this workshop was presented two documents produced by researchers form BPC and GIP. The Policy brief "The BRICS on the road to COP 21" and the infographic "Intended Nationally Determined Contributions (INDCS) of BRICS Countries to the COP 21".
Soon will be available a detailed report regarding this workshop.
To access Agathe Maupin's (South African Institute of International Affairs) presentation, click here.