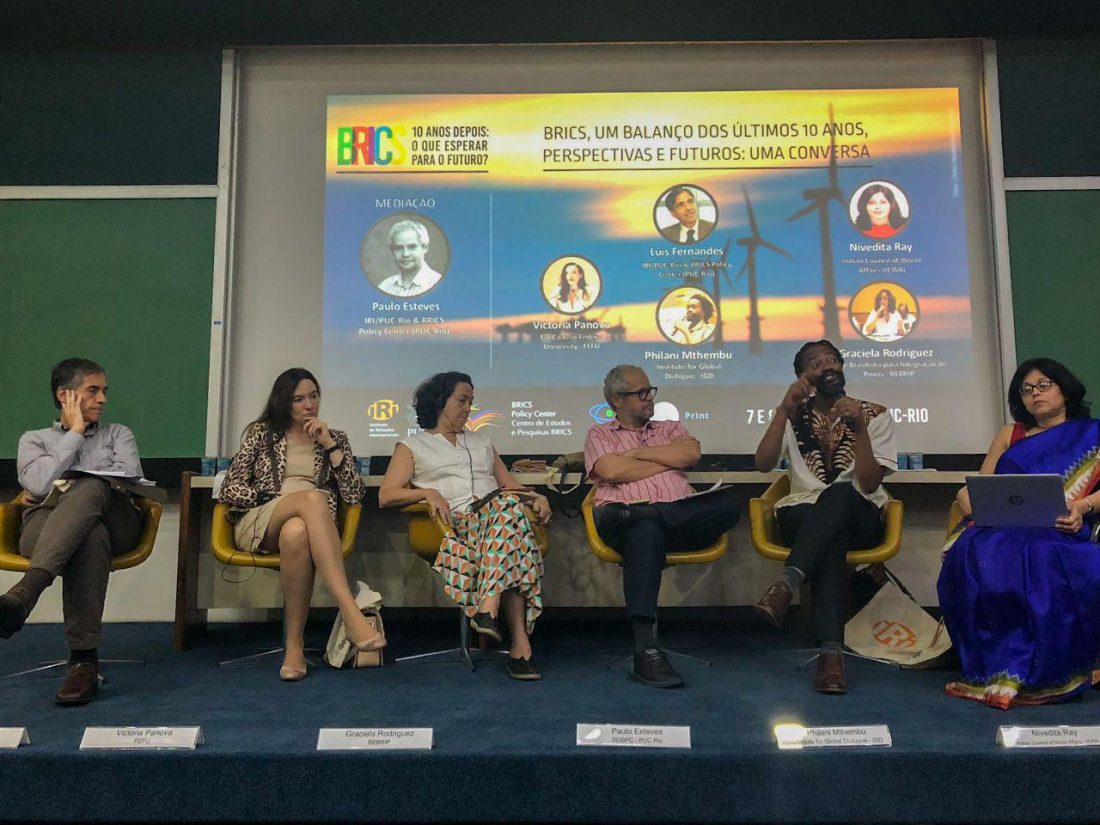 4 de December de 2019
In
News
Undergraduate Seminar of IRI (International Relations Institute)/PUC-Rio evaluates BRICS over the past 10 years
Between the 7th and 8th of November, the International Relations Institute (IRI) of PUC-Rio, in partnership with BRICS Policy Center, organized the Seminar "BRICS 10 years: what to expect for the future?". The event occurs biannually, exploring themes related to international politics, and bringing together important national and international specialists for a public debate with the participants present.
At the most recent edition, the seminar managed to focus, on the one hand, on the process of transformation in world politics and in the international system and the implications in the BRICS group. And on the other hand, the challenges and restrictions faced today in their efforts to maintain themselves as a force of change in the global order.
In this sense, the first session of the event presented a systematic assessment of the BRICS group, their advances, agendas, changes brought to the international system, deficits, difficulties faced as well as possibilities and perspectives for the future. Luis Fernandes (BPS/IRI-PUCRio), Nivedita Ray (ICWA), Victória Panova (FEFU), Philani Mthembu (IGD), and Graciela Rodriguez (REBRIP) were all present at the debate.
The second session of the event sought to do a wider analysis of the so-called "Industry 4.0" and the future of the work market in the BRICS countries, taking into consideration, principally, the more and more prominent role of China in commercial relations with the group. At this event, the specialists José Eduardo Cassiolato (UFRJ), João Carlos Ferraz (IE-UFRJ), Érica Leite (INPI) and Paulo Esteves (BPS/IRI-PUC-Rio) were present.