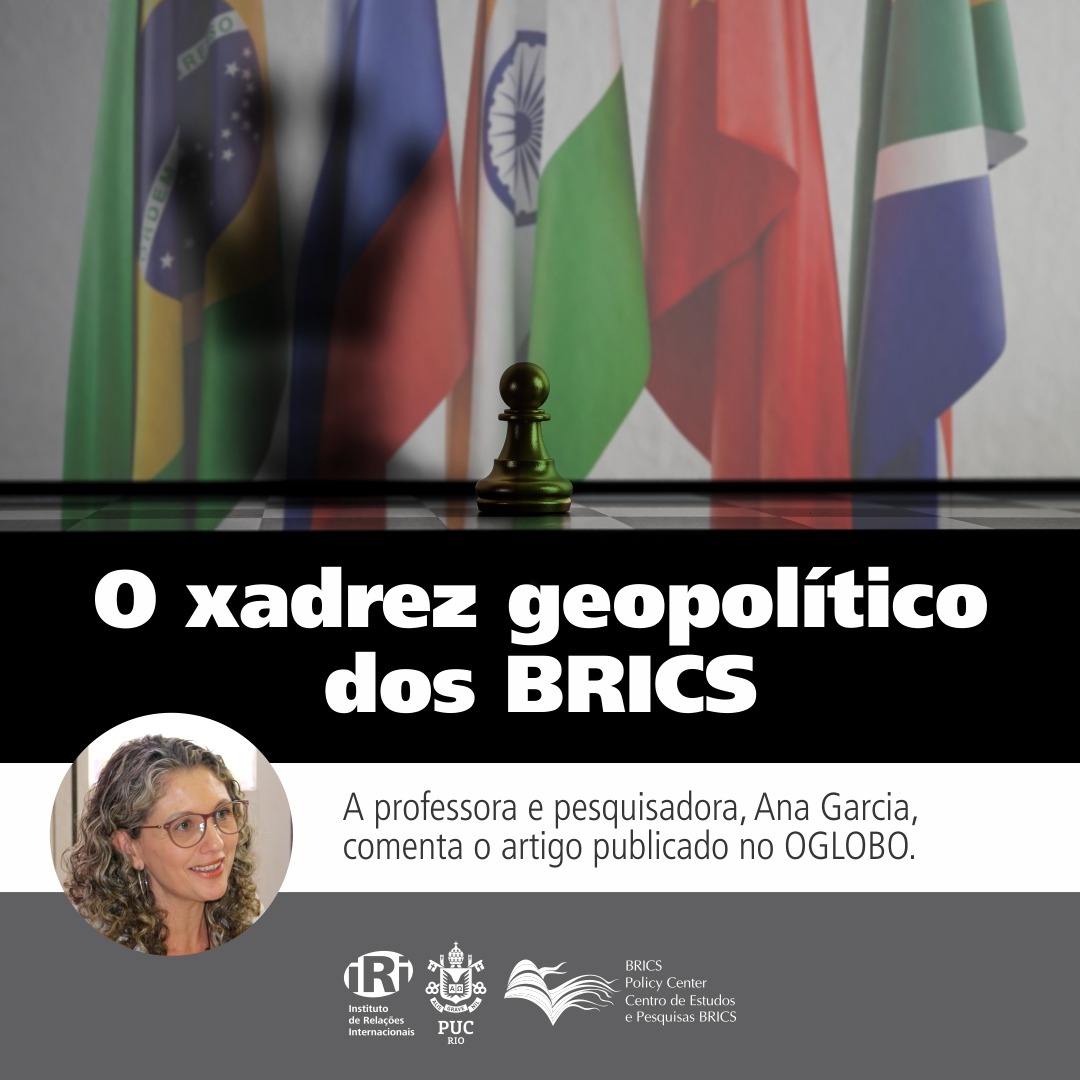 "The geopolitical chess of the BRICS": Ana Garcia and Pablo Ibañez write article for O Globo
Ana Garcia, a professor at the IRI/PUC-Rio graduate school, and Pablo Ibañez, coordinator of the Center for Advanced Studies at the Federal Rural University of Rio de Janeiro, wrote an opinion piece for the newspaper O Globo on the future of Brazil's stance in the geopolitical game of the expanded BRICS.
After a brief political and historical retrospective of the bloc, the authors set out to deal with the 15th BRICS Summit in South Africa, more specifically the two agendas discussed at the meeting: the numerical expansion of the bloc and reducing dependence on the dollar. According to them, expansion was the protagonist of the summit, since it has always been a Chinese agenda and now has the support of Russia.
With regard to Brazil's stance, Ana and Pablo believe that the bloc's current geopolitical chess "represents a challenge for Brazil, which seeks, on the one hand, to be a protagonist in climate negotiations and to promote a fair energy transition and, on the other, to spread ideas of democracy and social rights, as the current Lula government intends."
Check out the full article below:
Read here