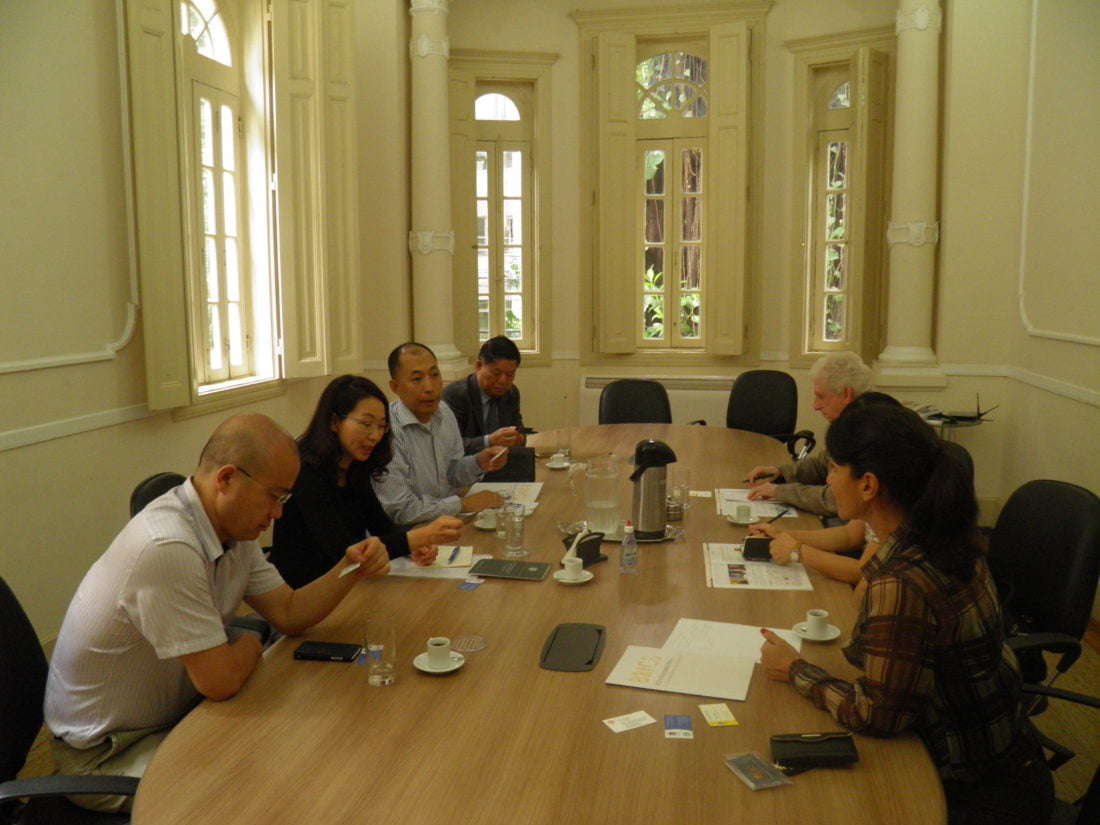 6 de November de 2015
In
News
THE BRICS POLICY CENTER WELCOMES A DELEGATION ON THE CENTER FOR BRICS STUDIES AT FUDAN UNIVERSITY
A delegation from Fudan University's Center for BRICS Studies met with Professor Paulo Wrobel and Ms. Lia Lopes on November 5th, 2015, where they spoke about possible partnerships and the economic situation in Brazil and China.
The visiting institution presented its research projects, including the main studies produced by the center. The two institutions are studying the possibility of signing an agreement of cooperation that formalize different types of partnerships like exchanges and joint event promotion, as well as academic cooperation.
The visit was accompanied by Mr. Chen Duqing of the Institute of Latin American Studies of Chinese Academy of Social Sciences, and by Dr. Ana Qiao, from the Confucius Institute at PUC-Rio.