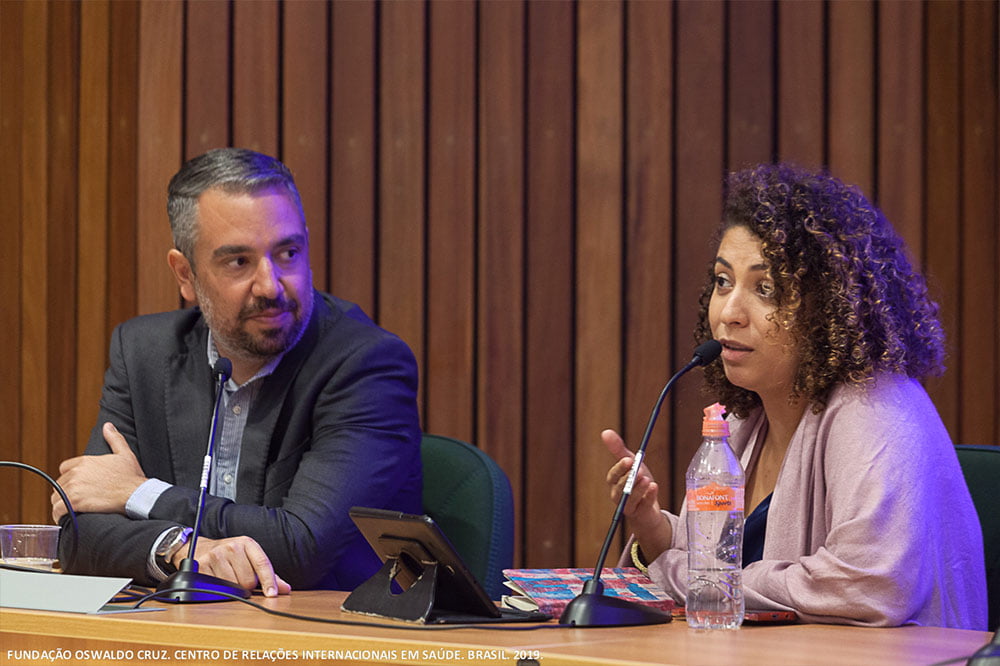 8 de April de 2019
In
News
The BRICS Policy Center takes part in Training Course for Employees of FIOCRUZ (PRODERI)
The BRICS Policy Center participated last Wednesday (April 3, 2019) in the first course of the People Development Program of the Fiocruz International Relations System (PRODERI).
An initiative of the Center for International Relations in Health of the Oswaldo Cruz Foundation (CRIS Fiocruz), the course mix online and presential activities in order to training Fiocruz employees working in sectors dealing with international relations, with the purpose to qualify the performance of the foundation in specific areas as Health Diplomacy and Science and Technology in Health.
During its third module, the BRICS Policy Center contributed with a lecture on "Monitoring and Evaluating Projects and Activities of South-South Cooperation", given by the researcher Camila dos Santos. During the course, the main challenges and opportunities for the complex construction of evaluation systems in the South-South Technical Cooperation were emphasized, as well as the need to keep open the spaces for dialogue and exchange of knowledge among the most diverse actors inside the field.