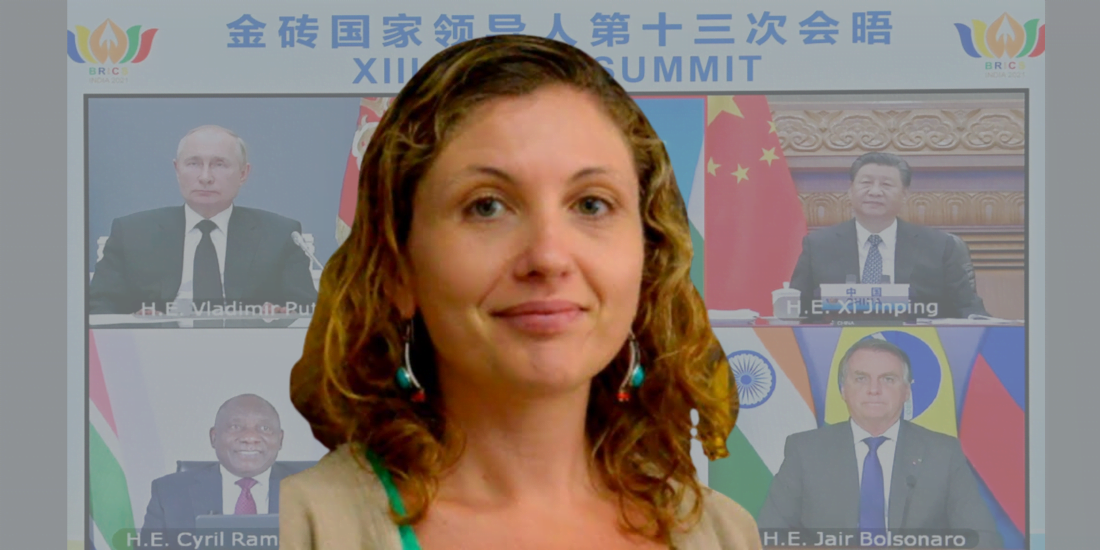 Special series of lectures invites Ana Garcia to talk about BRICS and Brazil-China economic relations
On July 7, Ana Saggioro Garcia, director of the BRICS Policy Center and professor of the Institute of International Relations at PUC-Rio was the guest of the special lecture series "Into China" organized jointly by the Fluminense Federal University (UFF) and Hebei Normal University (China), through the Confucius Institute UFF. In her speech, Professor Garcia traced a detailed panorama of the context of the creation of the BRICS bloc to identify some transformations in its performance, especially with the advent of the coronavirus pandemic in 2020 and the global effects of the war in Ukraine. The professor also addressed some economic issues in the context of the grouping, such as the expectations surrounding the New Development Bank (NDB) and the nuances of bilateral relations between members, especially the relations in Brazil and China.
Check out the complete interview here.