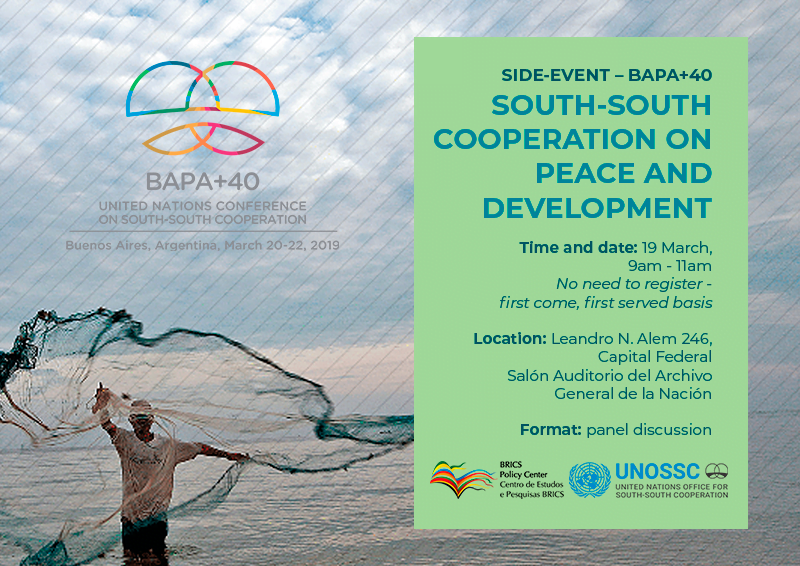 29 de March de 2019
In
News
South-South Cooperation on Peace and Development
The BRICS Policy Center organized the panel discussion "South-South Cooperation on Peace and Development" under the auspices of The Second High-level United Nations Conference on South-South Cooperation (BAPA+40). The side-event took place in Buenos Aires on March 19.
The panel discussion aimed at sharing knowledge about SSC on P&D, discussing diagnosed opportunities, emerging initiatives, good practices and challenges; and presented two research papers:  The Case of South-South Cooperation on Peace and Development, by the BRICS Policy Center; and The South-South in Action on Peace and Development, by UNOSSC.
The panelists presented concrete experiences of South-South solidarity for peace as implemented in various regions, with policy recommendations for the future and based in lessons learned from practice. It gathered specialists from different United Nations member states, agencies and inter-governmental organizations with great experience in conflict prevention and sustaining peace.