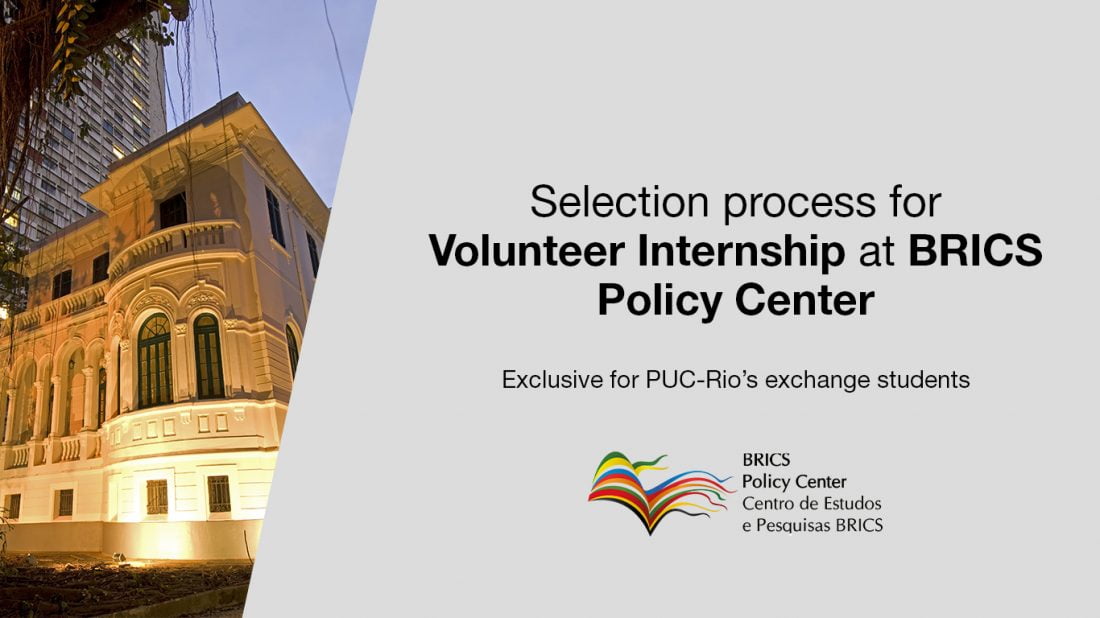 6 de February de 2020
In
News
Selection process for Volunteer Internship exclusive for PUC-Rio's exchange students
We are glad to inform that the applications for the selection process of volunteer internships at the BRICS Policy Center are now open. The 02 (two) vacancies for exchange students correspond to an internship of 20 hours per week with a duration of 03 (three) months which can be extended. The internship is scheduled to begin on the 16th of March 2020.
Vacancies will be distributed as follows:
02 (two) vacancies for the administrative area;
– Events;
– Social Media;
– Website;
– Translations;
– Others;
Applications will be made from February 10th, 2020 to March 09th, 2020 through the e-mail: bpc@bricspolicycenter.org. The candidate must submit the following documents: CV with photo (in Portuguese or English) and a letter of intent.
To more information, access the Volunteer Internship Notice here.