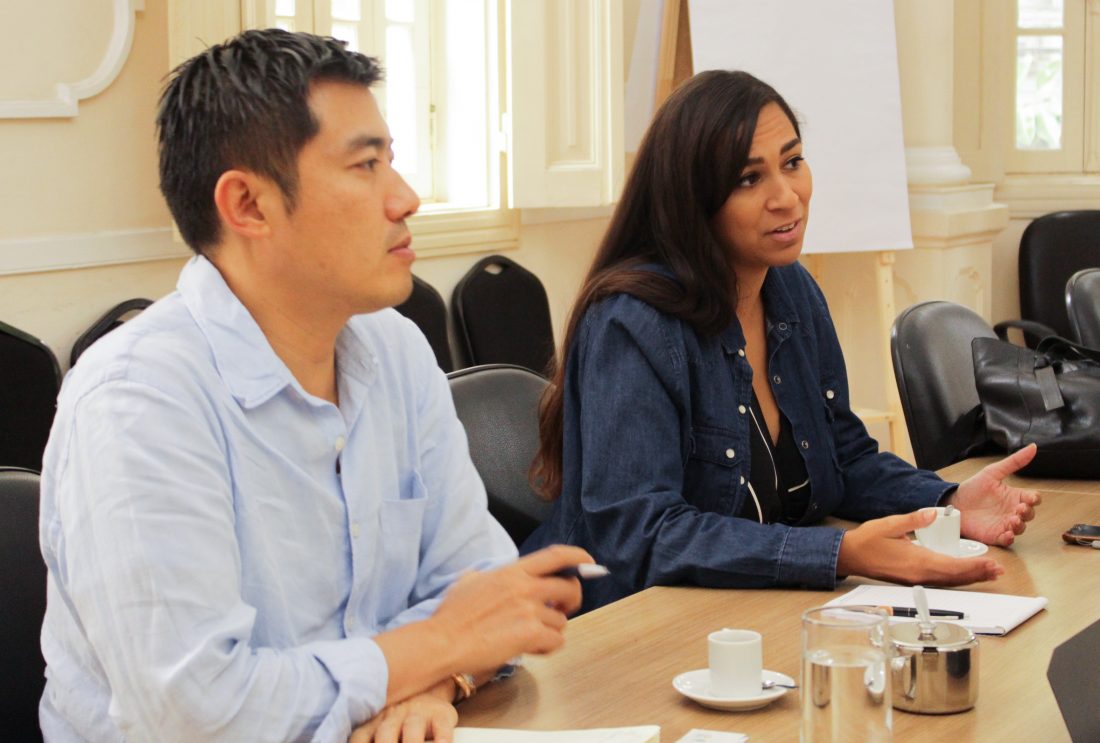 9 de January de 2020
In
News
Researcher from BPC receives representatives of Gavi and GHS to establish future links between the institutions
This past 28th of November, Dr. Yoshinobu Nagamine, senior manager of Gavi, the World Vaccine Alliance which responds to global actions of immunization in various countries of the world, was in Brazil. He was accompanied by the senior analyst of Global Health Strategies (GHS), Susana Ribeiro. Both were received by the researcher Camila Santos at BRICS Policy Center (BPC) in a meeting conducted with the prospect of establishing future links between the institutions.
Gavi has been a partner of the Minister of Health of Brazil for many years, most importantly, in vaccinations against yellow fever. Historically, the Alliance has counted on a large participation of Brazilians in their initiatives, especially in their partnership with Bio-Manguinhos, a productive unity of immuno-biologists from Fiocruz. The visit by Dr.Nagamine occurred at the time of the celebration of an agreement signed in 2018, in which Brazil pledged to contribute financially to the Alliance for the next 20 years. This time, the GHS has supported political innovations in the areas of health, using its advocacy tools and communication for the analysis of politics that improve health and well-being in the whole world.
In their prospective visit, the committee GAVI-GHS went through some of the principal stakeholders involved with vaccines in Brazil, with the objective of better understanding the national situation in international health cooperation. In this sense, the perspectives of collaboration and of links between BPC and the agencies involved in Brazilian cooperation are very exciting.