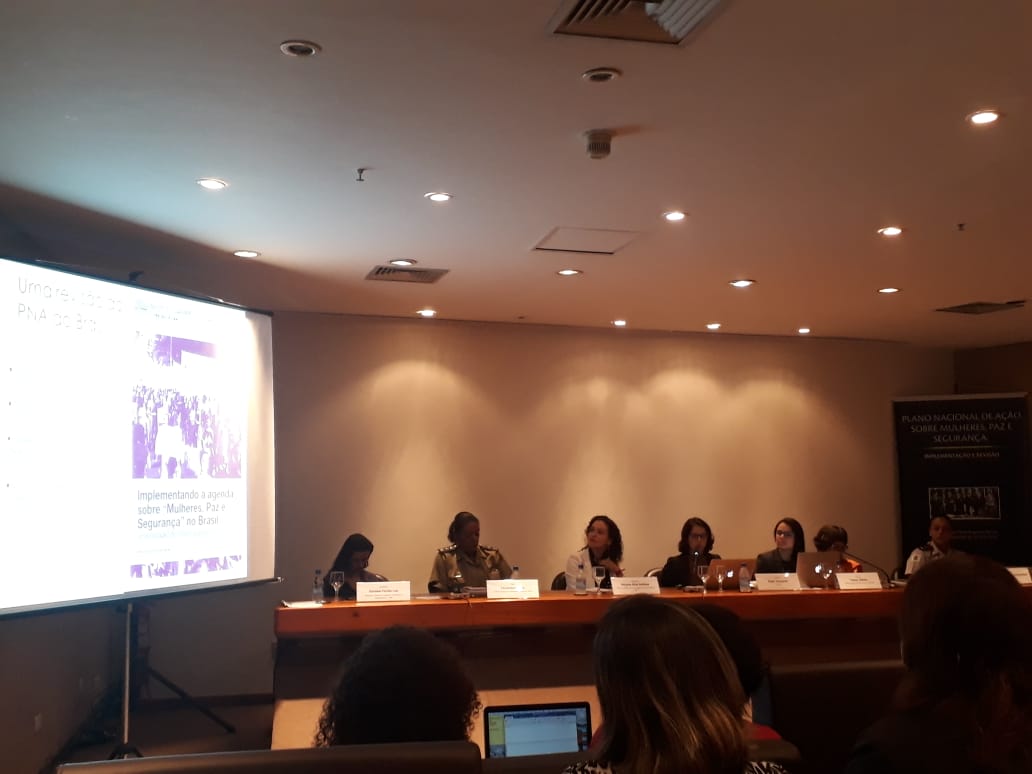 Research project conducted by Prof. Paula Drumond on the 'Women, Peace and Security' agenda in Latin America is awarded grant by FAPERJ
A project submitted by Paula Drumond, Deputy Coordinator of the Global South Unit for Mediation (GSUM / BRICS Policy Center) and professor at PUC-Rio's Institute of International Relations, has been awarded FAPERJ's "Auxílio à Pesquisa (APQ1)" grant. The project, entitled "'Women, Peace and Security' in Latin America: Advances and challenges for the consolidation of peace", will be developed within the GSUM's line of research on "Gender, Peace and Security". The project research team is also composed of GSUM researchers Dr. Tamya Rebelo (ESPM, São Paulo e Belas Artes) and Isa Mendes (IRI/PUC-Rio).
The research project aims to map and analyze the policies and processes of formulation and implementation of the Women, Peace and Security (WPS) agenda in Latin America, identifying its contributions and limitations to the promotion of sustainable peace in the region. By investigating how the WPS agenda has been produced and implemented in Latin America, this research will identify the challenges and difficulties for the local implementation of this normative framework.
The Carlos Chagas Filho Research Support Foundation for the state of Rio de Janeiro (FAPERJ) is the agency dedicated to the promotion of science, technology and innovation in the state. The "Auxílio à Pesquisa (APQ 1)" grant is one of FAPERJ's oldest and most competitive funding programs designed to support the development of individual research projects conducted by researchers with a doctoral degree or equivalent. This year, 411 projects from 37 different institutions have been awarded this grant.
To know more about GSUM's work on "Gender, Peace and Security", check out the paper "Implementing the Women, Peace and Security agenda in Brazil", recently published by GSUM's researchers Paula Drumond and Tamya Rebelo.