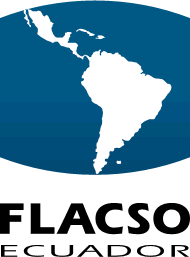 28 de October de 2014
In
News
PUC-RIO SIGNS COOPERATION AGREEMENT WITH FLACSO ECUADOR (LATIN AMERICAN COLLEGE OF SOCIAL SCIENCES) THROUGH BRICS POLICY CENTER AND THE GSUM PROJECT – "GLOBAL SOUTH UNIT FOR MEDIATION"
The BRICS Policy Center and the Global South Unit for Mediation (GSUM) are happy to announce another cultural, educational, and scientific cooperation agreement between Pontificia Universidade Catolica of Rio de Janeiro (PUC-Rio) and FLACSO (Latin American College of Social Sciences), headquartered in Ecuador.
The partnership began during GSUM's Winter School in July when we welcomed Professor Cecile Mouly (FLACSO), who participated in the Public Events of the Winter School.
Aside from the partnership between FLACSO Ecuador and BPC/GSUM, the agreement establishes the promotion of academic activities and scientific events, the joint production of research and the publication of common material, and an exchange program for students in different areas.