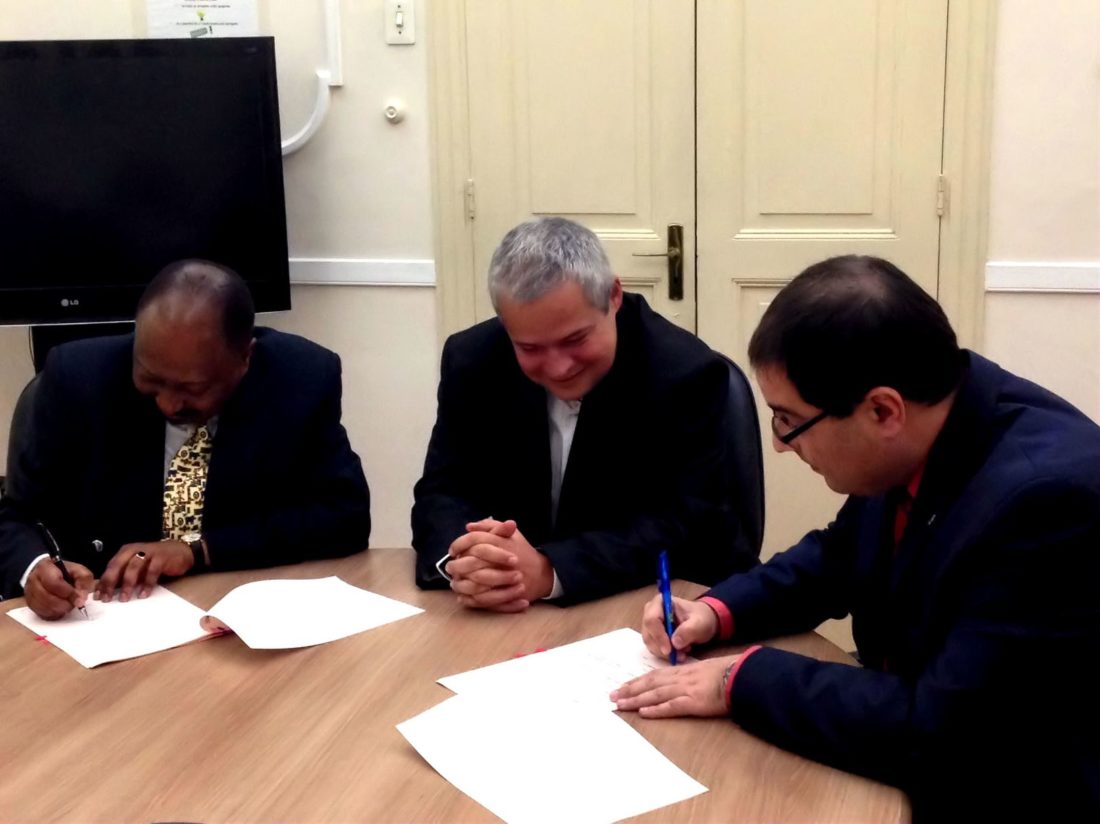 14 de August de 2014
In
News
PUC-RIO AND BRICS POLICY CENTER SIGN COOPERATION AND EXCHANGE PROGRAM AGREEMENT WITH UCT- UNIVERSITY OF CAPE TOWN, SOUTH AFRICA
Today, BPC hosted the delegation of the University of Cape Town – UCT to sign an agreement with PUC-Rio. Among the terms of the new partnership, the agreement highlights the exchange program for undergraduates and graduates and the cooperation in scientific research and projects involving both universities as well as the BRICS Center for Studies and Research.
Professor Thandabantu Nhlapo (Deputy Vice-Chancellor UCT), Professor Ricardo Alencar (Deputy Associate Vice-President of CCCI, PUC-Rio), and Professor Paulo Esteves (BRICS Policy Center/IRI Supervisor) witnessed the signing of the accord.
More information about the agreement will soon be available on the CCCI page as well as BPC page.