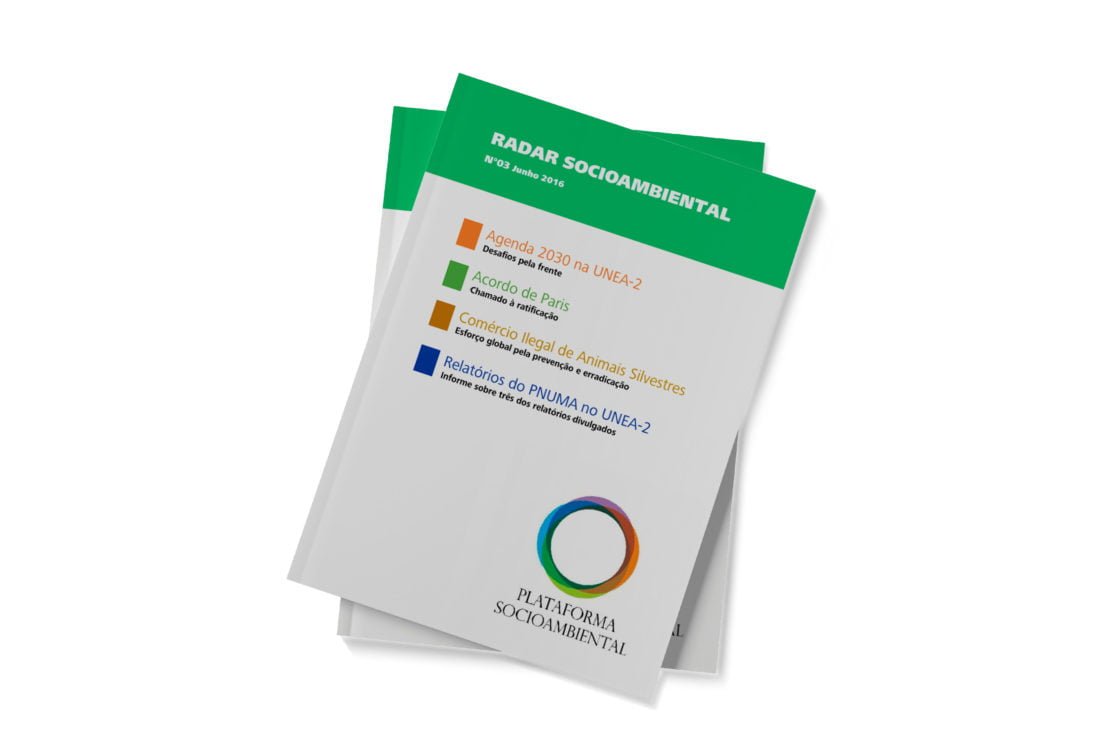 Second United Nations Environment Assembly
The Socio-environmental Radar is a monthly publication focused on the environmental news related to the five BRICS countries. Each month a theme is chosen and news on the subject will be published.
This publication is about the second session of the United Nations Environment Assembly (UNEA-2), which took place from 23-27 May in Nairobi, Kenya. The Radar addresses the implementation of Agenda 2030 and the ratification of the Paris Agreement. In addition, during UNEA-2 there was a major UNEP launch, such as the illegal wildlife trade, public health, China's new sustainable development strategy and the impact of changes in food prices.
Download