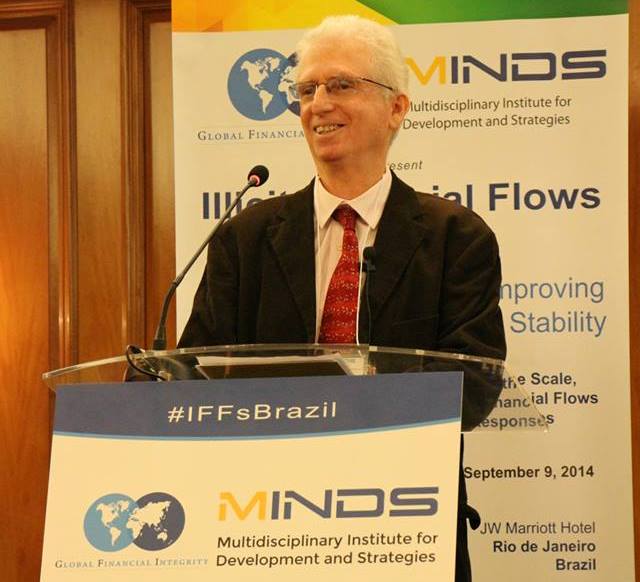 26 de September de 2014
In
News
PROFESSOR PAULO WROBEL´S PARTICIPATION IN THE CONFERENCE, "ILLICIT FLOWS IN BRAZIL: A HIDDEN RESOURCE FOR IMPROVING PROSPERITY AND ECONOMIC STABILITY"
On September 9, 2014, Professor Paulo Wrobel, researcher at the BRICS Policy Center, participated in the conference, "Illicit Flows in Brazil: A Hidden Resource for Improving Prosperity and Economic Stability", promoted by Global Financial Integrity (GFI) and the Multidisciplinary Institute for Development and Strategies (MINDS). The event discussed the issue of illicit financial flows, a type of illegal capital flight, which is an issue extensively studied by GFI in an attempt to find ways to minimize it. Aside from this, the event also launched the report, "Brazil: Capital Flight, Illicit Flows and Macroeconomic Crises, 1960-2012´´.  Professor Paulo Wrobel contributed to the seminar with a presentation on his work with illicit flows in the BRICS countries, since they are among the fifteen largest exporters of illicit capital.
To access the conference program, click here.
To access the photos, click here.