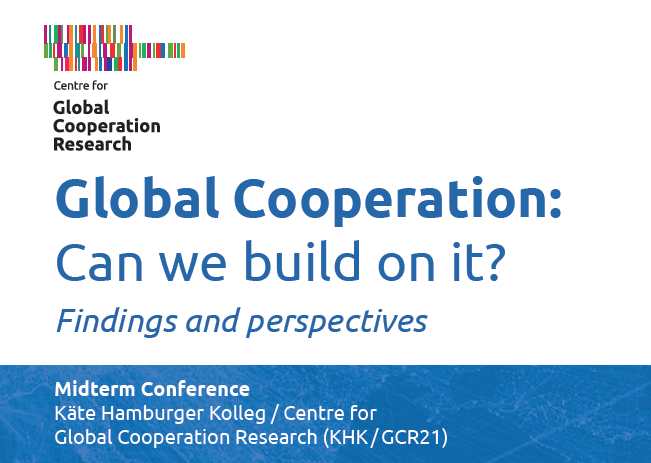 10 de July de 2015
In
News
PROF. PAULO ESTEVES PARTICIPATES AT THE CONFERENCE "GLOBAL COOPERATION: CAN WE BUILD ON IT? FINDINGS AND PERSPECTIVES"
From 1st and 3rd of July, Professor Paulo Esteves attended the conference "Global Cooperation: Can we build on it? Findings and perspectives" organized by the Centre for Global Cooperation Research in Duisburg, Germany. In order to present the research projects developed in recent years and also search for new avenues of research to address the pressing challenges in the cooperation area, the conference brought together experts from different disciplines to create a community for research in international cooperation area.
Entitled "Future Trends in Global Cooperation Research and Analysis", the round table with the participation of Professor Esteves sought to identify the challenges and deficits in the field of global cooperation as a starting point for future researches. The discussion reflected on how to adjust research agendas related to global cooperation and what kind of research are emerging considering the current moment as a shift in the global power structure.
To access the program of this event, click here.