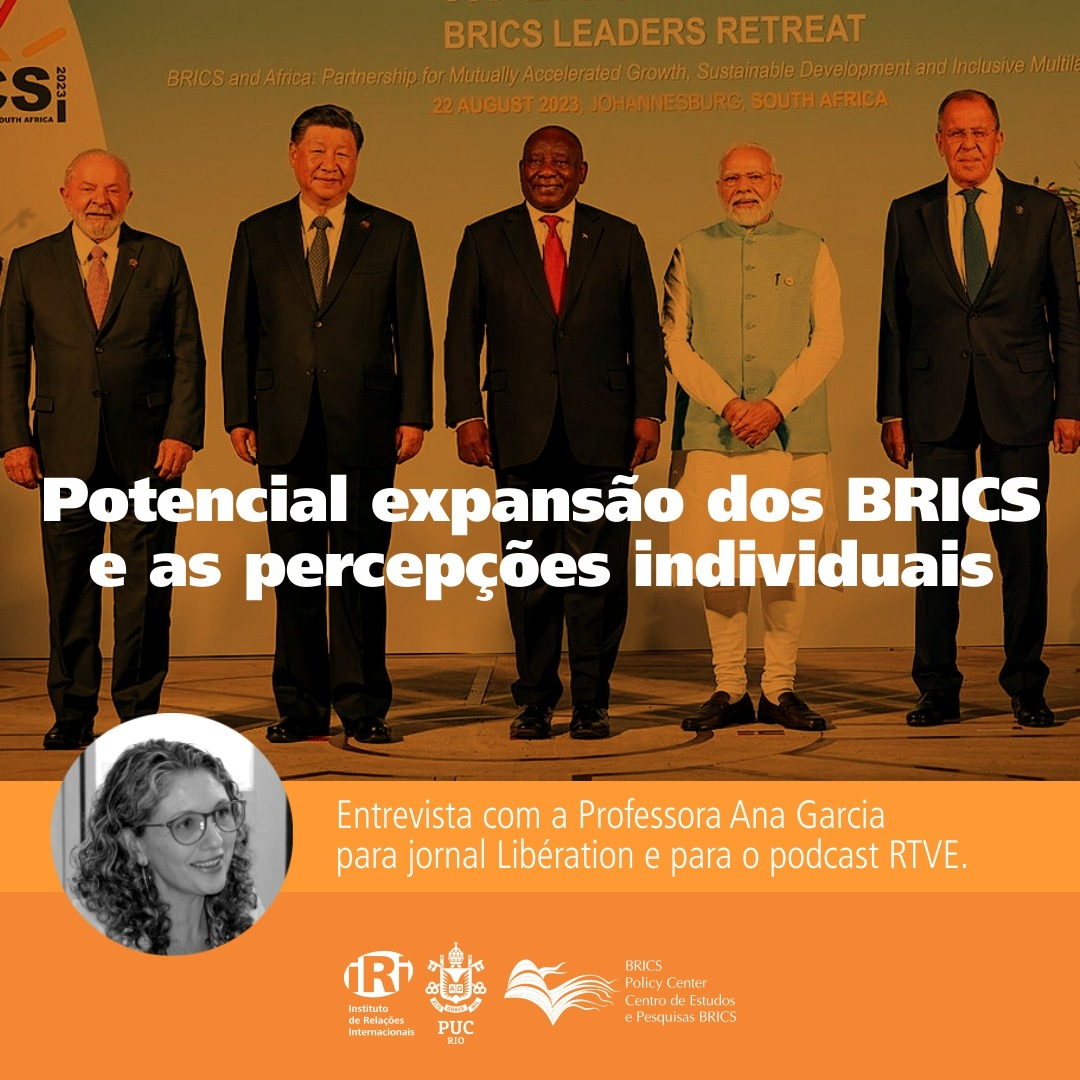 Potential expansion of the BRICS and individual perceptions: Interview with Ana Garcia for the newspaper Libération and the RTVE Podcast
On August 22, Ana Garcia, professor and general coordinator of the BRICS Policy Center, spoke to the French newspaper Libération, elaborating on the individual perceptions of the BRICS members regarding the enlargement of the group. For the professor, China is the member most in favor of enlarging the group, with the aim of increasing the international forums that can help avoid business with the West. Russia, for its part, is trying to break out of its diplomatic isolation and is looking for solutions within the group. However, this position is not unanimous among the members; Brazil and India are more cautious, wanting to maintain their positions as regional powers. This discussion will therefore be a key issue at the summit.
Ana gave the RTVE Podcast an interview in which she also explores individual perceptions of the group's enlargement. According to the professor, the criteria and which countries should join are still being debated, precisely because of the lack of unanimity among the members on this issue. While for China and Russia, geopolitical issues are more in evidence, revealing a certain haste, for the other members more caution and political calculation are needed.
Check out the full interview on the Libération website and the RTVE Podcast:
Read more (Libération)
Podcast RTVE