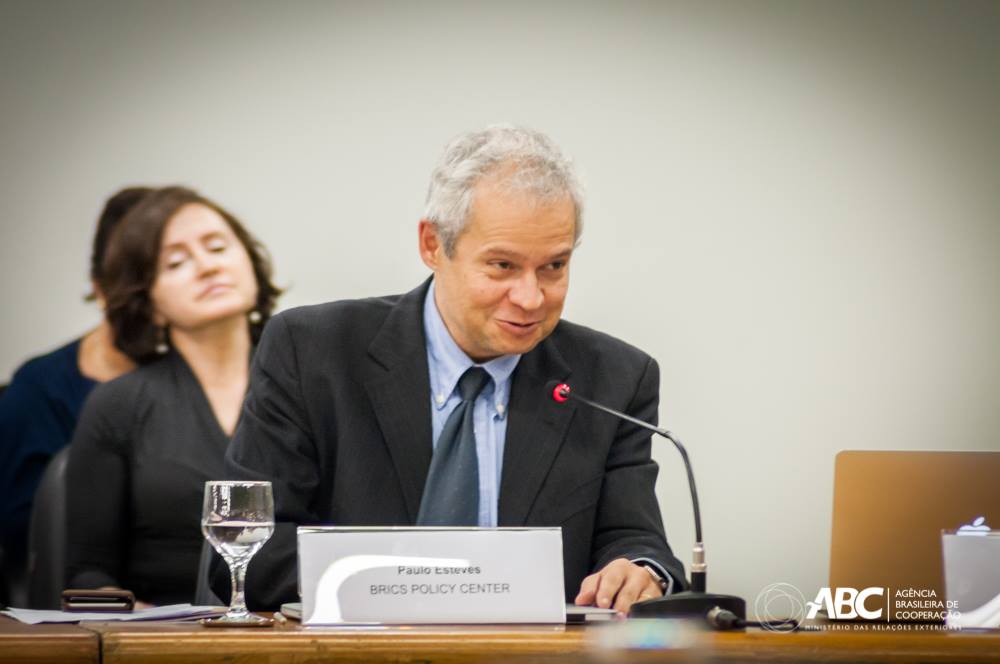 "PATHS FOR DEVELOPING SOUTH-SOUTH COOPERATION MONITORING AND EVALUATION SYSTEMS" RELEASED AT ABC IN BRASÍLIA
On May 26th, 2017, the BRICS Policy Center (BPC) and Articulação Sul(ASUL) released the "Paths for Developing South-South Cooperation Monitoring and Evaluation Systems" during the 30th Anniversary of the ABrazilian Cooperation Agency (ABC) in Brasília.
The document is a product of the first edition of the "Dialogues on Brazilian South-South Cooperation: M&E", that was organized by the BPC in January with the support of Articulação Sul and in partnership with the ABC. The event aimed at debating issues about practices of evaluation and SSC monitoring, in order to check the efficiency of the projects and programs implemented and figure out how they should be quantified in a different way of the North-South Cooperation. The six days of debates gathered representatives from 12 developing countries, Brazilian implementing agencies, SCO's, international organizations and scholars.
The publication is based on the debate realized during the event – mentioned above – between governmental members, scholars and civil society actors from different developing countries and introduce reflexions of the actors about SSC-centered issues, with the purpose to finance the construction of evaluation and monitoring systems taking into account its diversity of practices and contexts.
The BRICS Policy Center is really thankful to all participants and to our partners who supported the event and the process: United Nations Development Programme – Seoul Policy Centre – UNDP, Oxfam Brasil, and DFID.
For further information about the "Dialogues on Brazilian South-South Cooperation", click here.
The document is available in Portuguese and can be downloaded here. The English version can be downloaded here