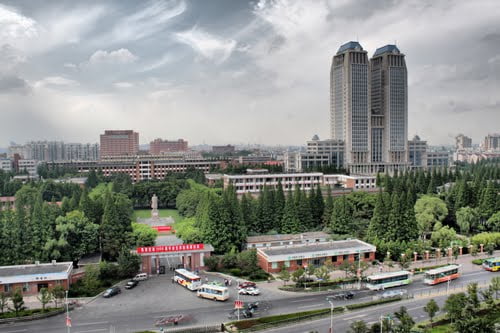 25 de July de 2017
In
News
NEW PARTNERSHIP: FUDAN UNIVERSITY
The BRICS Policy Center (BPC) has the pleasure to inform you that the Pontifical Catholic University of Rio de Janeiro (PUC-Rio) has just signed a Memorandum of Understanding (MoU) with Fudan University, China. The partnership is of special interest to researchers of the BRICS countries, as it brings BPC and the Center for BRICS Studies of the Chinese University closer.
The MoU's scope covers the visit of academics (short and long term) of both institutions; the conduction of joint research projects; the joint publication of research reports; the co-organization of forums, seminars, academic activities and academic exchanges; the collaboration for translation and distribution of publications; as well as the sharing of the contact and financing network of both institutions.
The Center for BRICS studies is known worldwide for its research on the new world architecture, on the role of BRICS in global governance and also on the international cooperation for development in the Global South. Through these research lines, the Center is capable of gathering researchers of excellence and produce relevant knowledge on the current political debate on pragmatic cooperation between the BRICS.