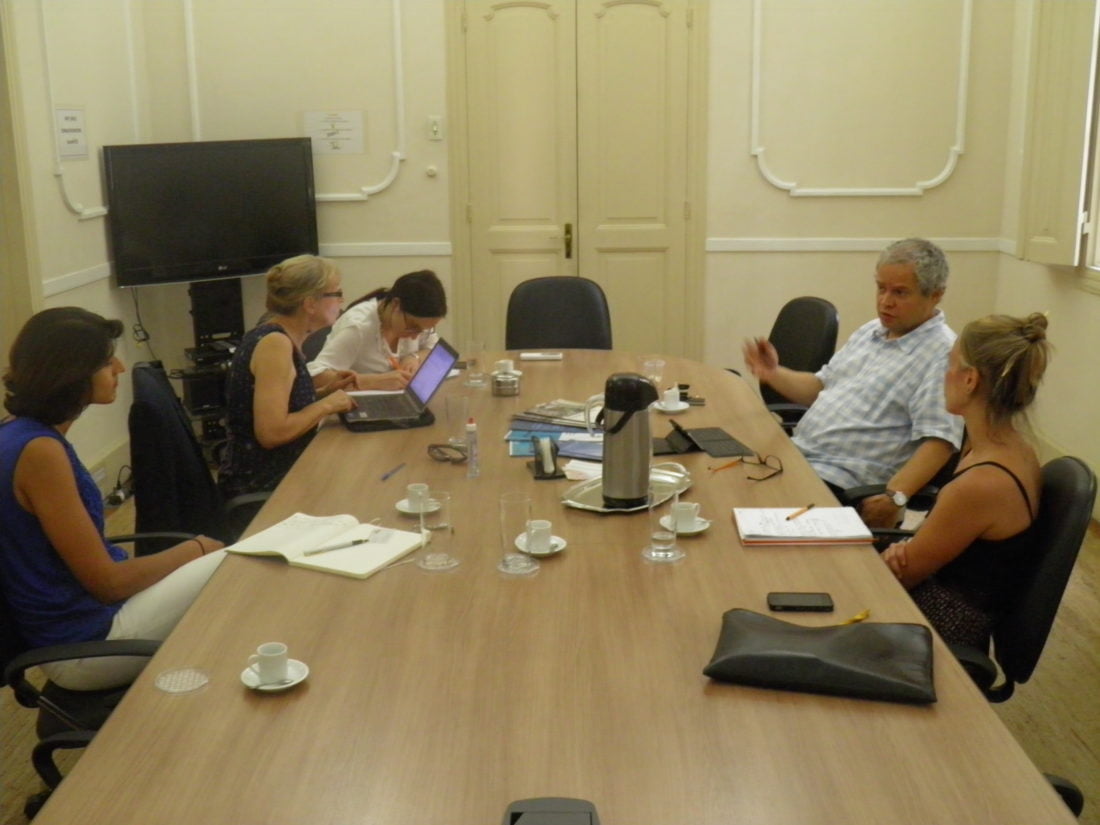 5 de October de 2015
In
News
MEETING BETWEEN REPRESENTATIVES OF BPC AND DEVELOPMENT INITIATIVES (DI)
Paulo Esteves, BPC´s General Supervisor, and research assistant, Manaíra Assunção, came together on September 25th morning with Harpinder Collacott, Carolyn Culey e Mariella Di Ciommo from Development Initiatives (DI).
DI is an organization focused on actions to end absolute poverty by 2030. For more information please access: http://devinit.org/#!/
The meeting encompassed a general panorama on the BRICS countries and their insertion in multilateral entities, particularly in the context of international development cooperation  and the initiatives that evolved around South-South cooperation studies. Possibilities for future collaboration between DI and BPC were also explored.