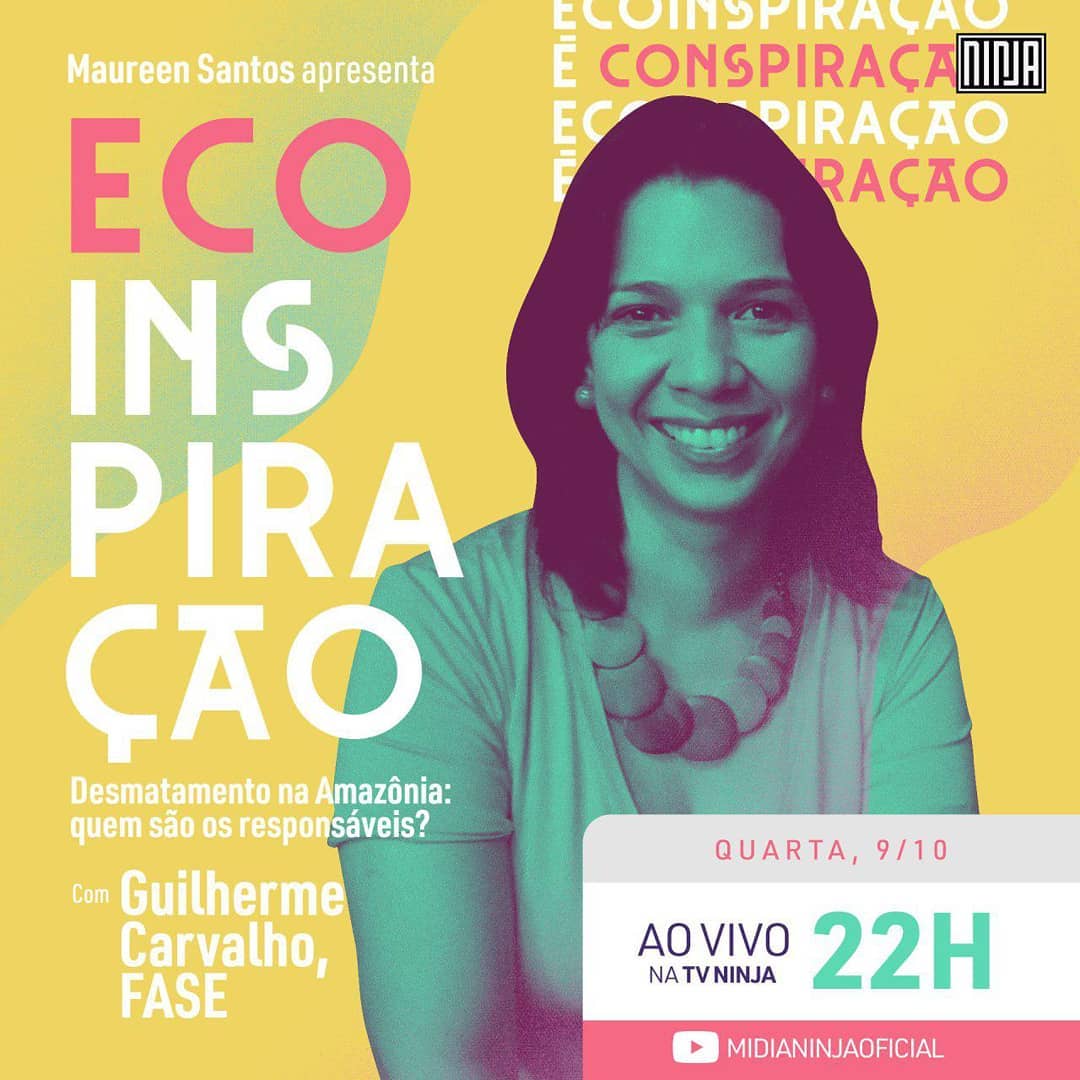 Maureen Santos presents the program "Eco Inspiration" and discusses the Amazon deforestation
On September 9th, 2019, the Coordinator of the Socio-Environmental Platform, professor Maureen Santos, presented the debates of the program "Eco Inspiration", which was live-streamed on Mídia Ninja's youtube channel about the topic "Deforestation of the Amazon: Who are the ones responsible?". The debate also counted with the participation of Guilherme Carvalho, Coordinator of FASE. 
The program's main objective was to understand and debate the socio-environmental issue simply and against hegemonic. On the occasion, Maureen Santos realized a public debate about the Amazon deforestation problem, about the alarming process of forest fires, and also about who are the ones responsible. 
Watch the broadcast of the program here.