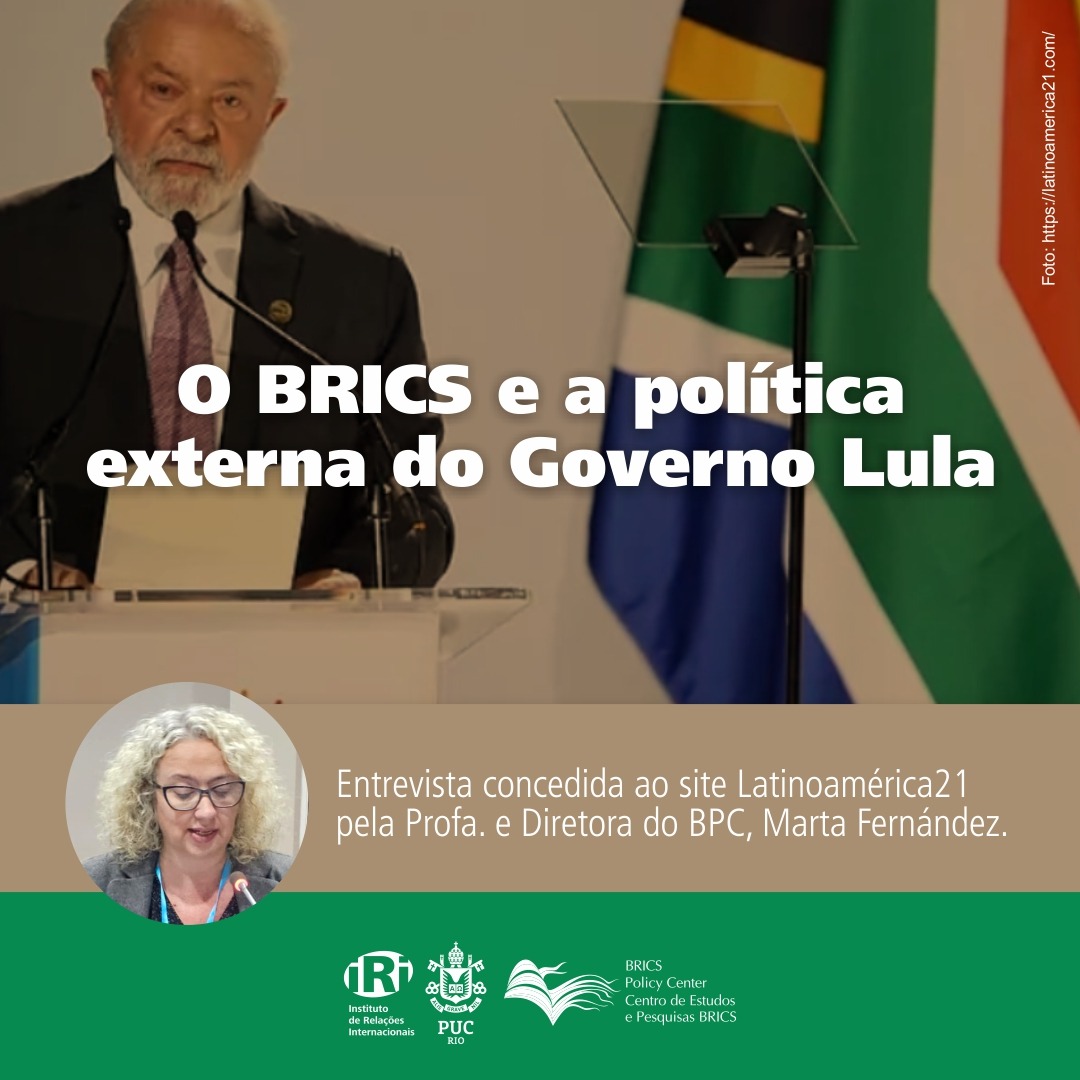 Marta Fernández writes an article for the Latinoamérica21 platform
On September 17, Marta Fernandez, professor at the Institute of International Relations at PUC-Rio (IRI/PUC-Rio) and director of the BRICS Policy Center, published an article on Plataforma Latinoamérica21, analyzing the foreign policy of President Lula's new term in relation to the BRICS.
Marta emphasizes Brazil's goal of ensuring greater participation and representation of the Global South in decision-making processes on the international stage, emphasized by Brazil's support for the bloc's enlargement. However, she draws attention to the challenges faced by Lula, as there are power asymmetries within the group, in favor of China and Russia, as well as external disputes in the international system.
"Depolarizing and opening up ground for dialogue and politics in a scenario in which all alternatives seem exhausted in the face of the insistence of the United States and Russia on resolving their conflicts by military means seems to be one of the productive avenues that is opening up for Brazil, Latin America and the Global South," says the director.
Read the full article at the link below:
Read here