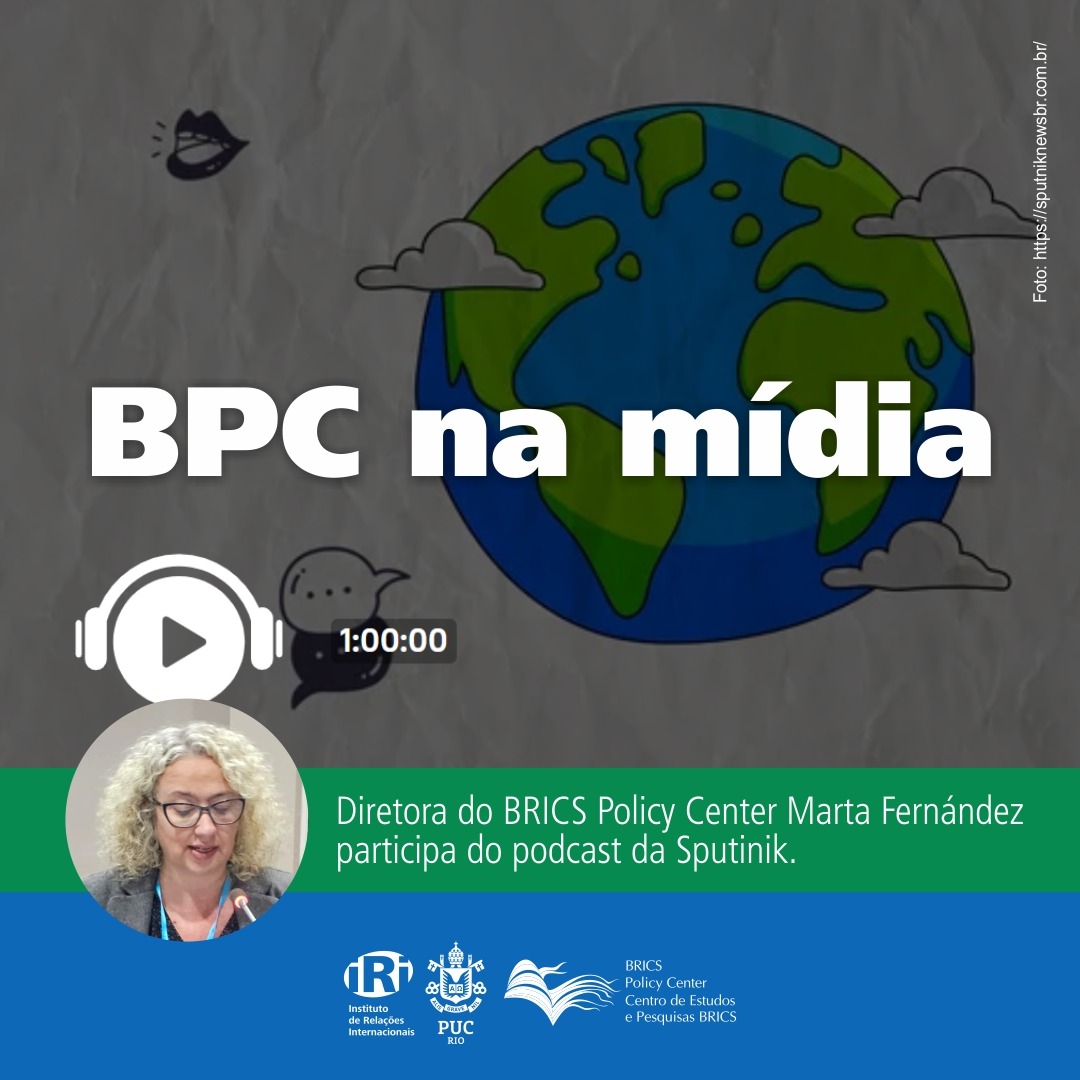 Marta Fernández takes part in Sputnik podcast
On November 10, the director and researcher of the BRICS Policy Center, Marta Fernandez, gave an interview to the Sputnik News Mundioka Podcast about the hunger and humanitarian crisis in Sudan. Marta offers a historical overview of the background to this context, such as the separation of the territory between the Republic of Sudan and South Sudan last decade, the division of oil reserves and the discovery of gold reserves, which are the source of various political disputes.
Thus, the director draws attention to a scenario of greater bipolarization of the international system with the intensification of geopolitical rivalries, which exports Western disputes between powers to the African continent. It is necessary to take into account the colonial heritage on the continent, which built states in order to benefit post-colonial political and economic elites, the disputes over natural resources and their political and environmental consequences.
Regarding the health crisis and food insecurity, Marta says there is a 'lack of political will' to solve these problems, which means that conflicts on the African continent are invisible and there is an unequal distribution of the value of lives.
Listen to the full podcast:
Listen here