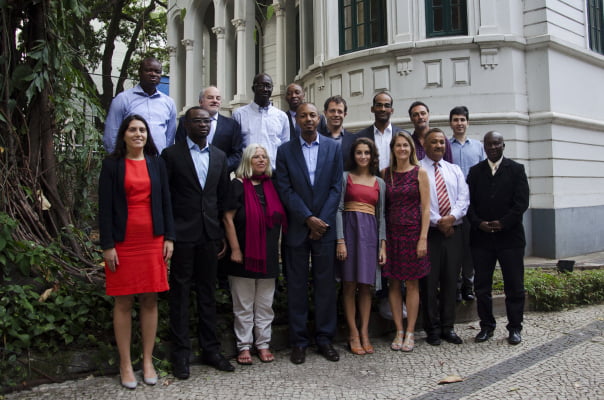 1 de September de 2016
In
News
MAKING A CASE FOR CLIMATE FINANCE WITH CASH TRANSFER
UNDP Rio+, with support of the BRICS Policy Center, organized two technical meetings on August 29th and 30th, 2016. 
The event was realized at BPC´s office in Botafogo and its objective was to discuss methodological innovations that support the integration between climate finance and the Cash Transfer System (CTs). The overall project aim to assess the strengths and weaknesses of current Cash Transfer in the Sahel and the Horn of Africa, to map new sources of financing opportunities.
In an effort to boost South-South cooperation, the meeting also provided the share of information on Cash Transfer based on Brazil's experience with social protection and cash transfers. The event had the participation of Brazilian experts, UNDP Regional Service Centre in Addis Ababa, Africa Risk Capacity and UNDP Bureau for Policy and Programme Support on protection and climate finance.
For more information about the event's themes, click here and here.