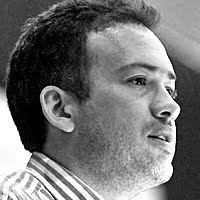 30 de March de 2016
In
News
INTERVIEW WITH CAMILO VILLA ROMERO, MEMBER OF THE COLOMBIAN PEACE PROCESS' FIFTH DELEGATION OF VICTIMS
The Global South Unit for Mediation (GSUM) interviewed Camilo Villa Romero, Colombian lawyer and member of the fifth victims' delegation that participated in sessions alongside the negotiating table in Havana, in 2014. Romero, who is also a founder of the Sons and Daughters Movement, for Memory and Against Impunity and a member of the National Movement of State Crime Victims (MOVICE), was in Rio de Janeiro last December to take part in the seminar "At Last, Peace? The Colombian Peace Process and Challenges Ahead", promoted by GSUM and the BRICS Policy Center.
Amidst the discussion of the last topics necessary for ending the armed conflict and the postponement of the final accords' signature, some of Romero's reflections prove essential to the peacebuilding process. Some of the topics approached in the interview were the meaning and the impact of victim participation, the challenges of the security sector reform (SSR) and the adequate format of popular approval for the accords.
Click here to read the interview (available in Portuguese only).