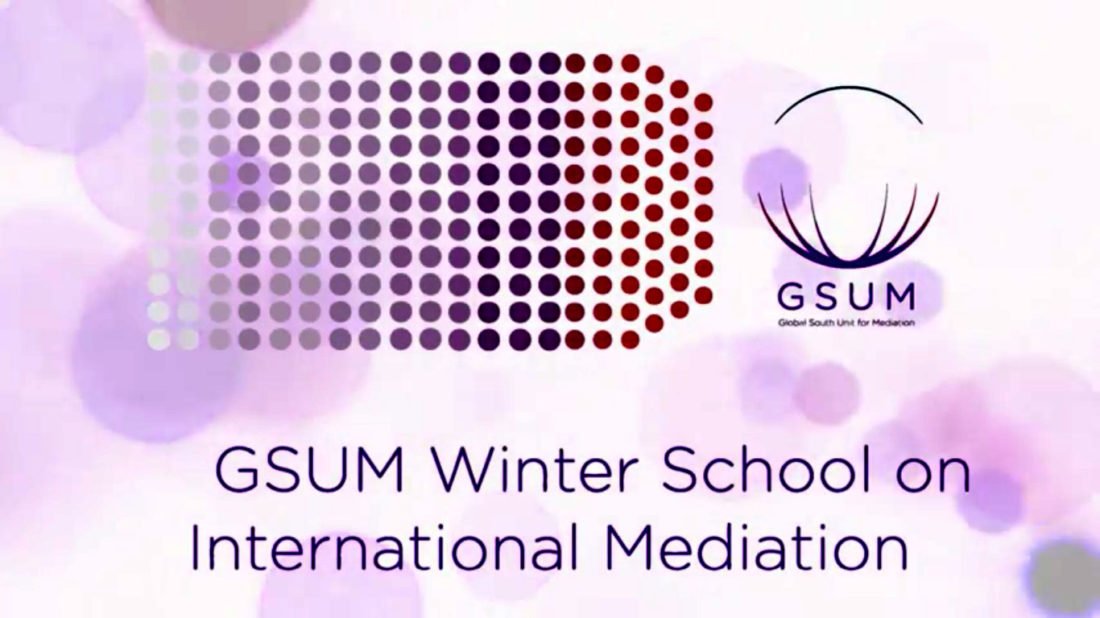 26 de November de 2015
In
News
GSUM LAUNCHES NEW VIDEO OF THE SECOND EDITION OF ITS WINTER SCHOOL
From July 13th to 24th, 2015, the Global South Unit for Mediation (GSUM) held the first edition of its winter school on international mediation. Gathering students and lecturers from different parts of the world, the GSUM Winter School aimed at offering participants a unique academic and training experience on international mediation and conflict resolution. Click here to watch the winter school's institutional video, which gathers great testimonials from some of our students and fellows, as well as images of the academic and social activities organized by GSUM during those amazing two weeks.
The edict for the 2016 Winter School will be released soon. Stay on top of all the news about the selection of fellow and applications through GSUM's website and facebook.
In its second edition, the GSUM Winter School received Dr. Paulo Sérgio Pinheiro, Brazilian legal scholar and UN Human Rights expert, who opened the school with the keynote speech "Monitoring Human Rights for the UN: From special rapporteurs to commissions of inquiry and the case of Syria". The main courses will be taught by Dr. Iver Neumann, Professor of International Relations at the London School of Economics and a lifelong associate of the Norwegian Institute of International Affairs (NUPI); Dr. Sara Hellmüller, the Swisspeace research coordinator and program officer in the Mediation Program; Dr. Laurie Nathan, director and professor of the Centre for Mediation (CRM) at the University of Pretoria; and Dr. Esra Cuhadar, professor at Bilkent University in Turkey, and regional mediator for the World Bank in Turkey and Caucasus.
Aiming to contribute to the local, national and international public debate, the school organized several public events with the participation of public officials, international mediation specialists and eminent scholars and practitioners, such as: Dr. Edward Kaufman (CIDCM, University of Maryland); Prof. Pablo Lumerman (ACCESS/ UNDP); and Dr. Claudia Fuentes (IRI/PUC-Rio). Besides this, the Unit is also pleased to receive its 2015 fellows: Prof. Mabel González Bustelo (NOREF/Complutence University of Madrid); Dr. Raslan Ibrahim (University of Denver); and Dr. Pascal da Rocha (Columbia University).