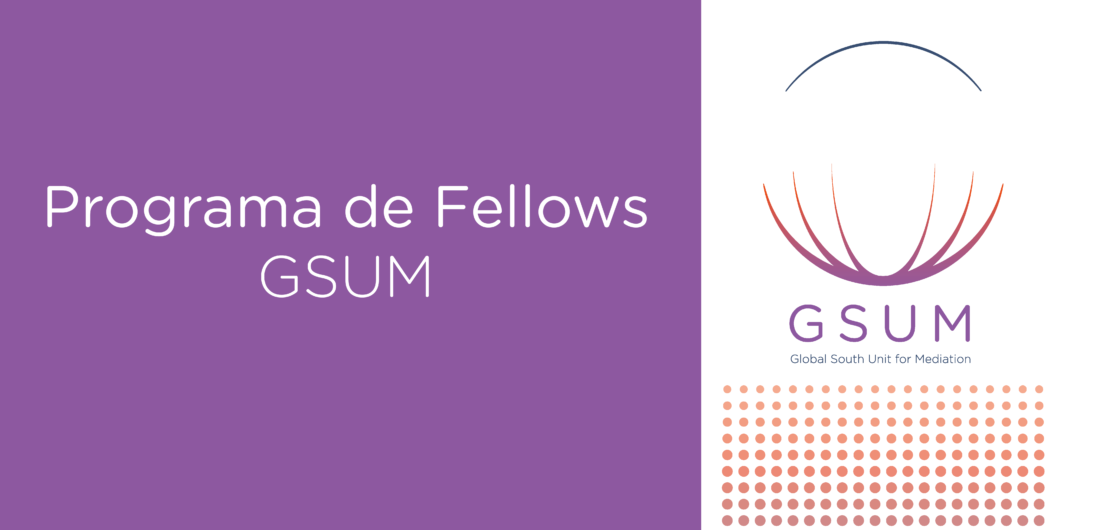 30 de April de 2015
In
News
GSUM ANNOUNCES ITS FELLOWS FOR THE 2015 WINTER SCHOOL
The Global South Unit for Mediation (GSUM) is pleased to announce the three selected candidates for the 2015 Winter School Fellowship Program: Mabel Gonzalez Bustelo, Jose Pascal da Rocha, and Raslan Ibrahim.
The selected fellows are expected to be teaching a course in the GSUM Winter School, which is a two-week intensive academic and training program on conflict resolution and international mediation taking place in the city of Rio de Janeiro, at the BRICS Policy Center. During the Fellowship program they also have to present a paper at a conference, to give one lecture and to produce a Policy Brief and/or an academic article.
To learn more about the 2015 Fellowship Process, please click here.
More information on our Fellowship Program, including interviews with previous selected candidates can be found here.
Find bellow the short bios about the 2015 GSUM Fellows:
Mabel González Bustelo 
 Is a Spanish journalist, researcher and international consultant specialized in international peace and security. Her main focus has been non-state actors in world politics, organized violence, conflict and peacebuilding. Bustelo graduated from the University of St. Andrews in Scotland with a MLitt in Terrorism Studies.
 Jose Pascal da Rocha
 Is German, and a faculty member and lecturer at Columbia University in New York, USA. He has served as a mediation expert and political analyst for several international organizations including the UN, NATO, EU, and the AU, as well as for the Pedro Pirres Leadership Institute in Praia, Cape Verde.
   Raslan Ibrahim
 Ibrahim is an Israeli native and a visiting assistant Professor at Haverford College in the Political Science department. He has worked as managing editor for the Human Rights and Human Welfare Journal, as well as a correspondent for BBC News, and the Israel Broadcasting Authority (IBA).