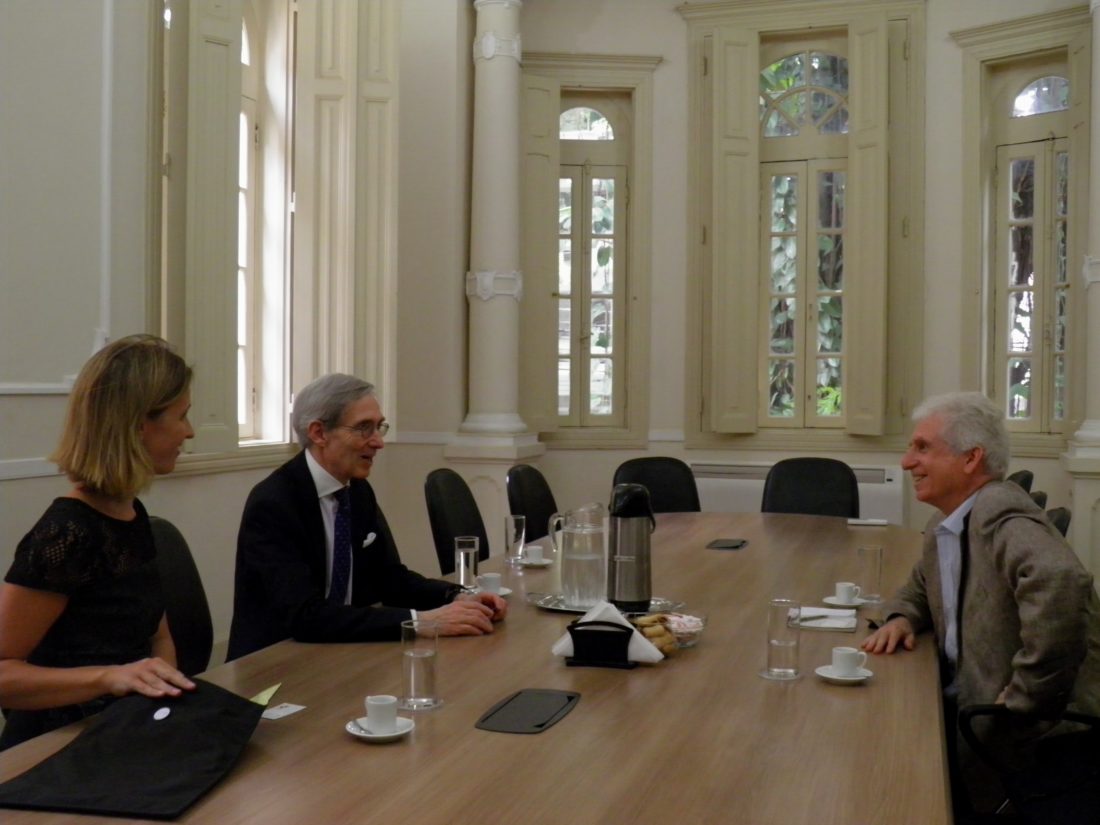 12 de December de 2014
In
News
FRENCH AMBASSADOR VISITS BPC
On December 10, 2014, Paulo Wrobel, BRICS Policy Center researcher, welcomed the newly arrived French Ambassador, Michel Duclos at BPC.  This was Ambassador Duclos' first meeting in Brazil during his trip.
They discussed the role of the BRICS countries in the international arena, emphasizing the diverse views that the five countries present on major international issues as group members.
The conversation also touched on how France and the European Union are dealing with the evolution of BRICS as an informal group.