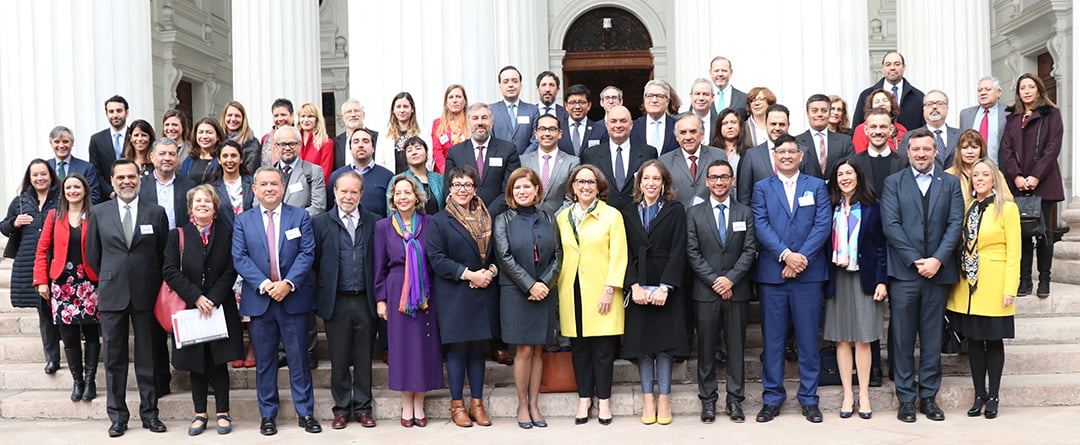 3 de July de 2019
In
News
Experts from the public and private sectors of Ibero-American countries gather to analyze the participation of companies in international development cooperation
Between June 4-5, the National Congress of Chile hosted an international meeting on international development cooperation, gathering representatives and managers in public and private sectors of eight Ibero-American countries to reflect on and share practices of private sector involvement in international development cooperation for countries in the region. The reunion was organized by the Chilean Agency for International Development Cooperation (AGCID) and the Ibero-American General Secretariat (SEGIB) with the objectives of Agenda 2030 in mind. Furthermore, the reunion aimed to promote alliances and networks for international cooperation.
The event opening and the presentation of the discussion panels were in charge of the Undersecretariat of Foreign Affairs of Chile, Carolina Valdivia; the Ibero-American General Secretariat, Rebeca Grynspan; the Executive Vice President of the Production Development Corporation of Chile (CORFO) Sebastián Sichel; and the General Manager of Acción Empresas, Marcela Bravo. They highlighted the relevance of the topic and the challenges of promoting development cooperation, incorporating new public and private actors.
The director of BRICS Policy Center, Dr. Paulo Esteves, participated in the panel discussion "Social or fourth sector companies and their internationalization", organized by Victória Paz, Director of Strategy and Sustainability at CORFO. Other participants of the panel included Juan Manuel Lopera, founder and CEO of Tomi Digital, Colombia, and Eduardo Noriega, Impact and Sustainable Finance Manager at Global Beauty Corporation, Peru.
(Picture: AGCID)