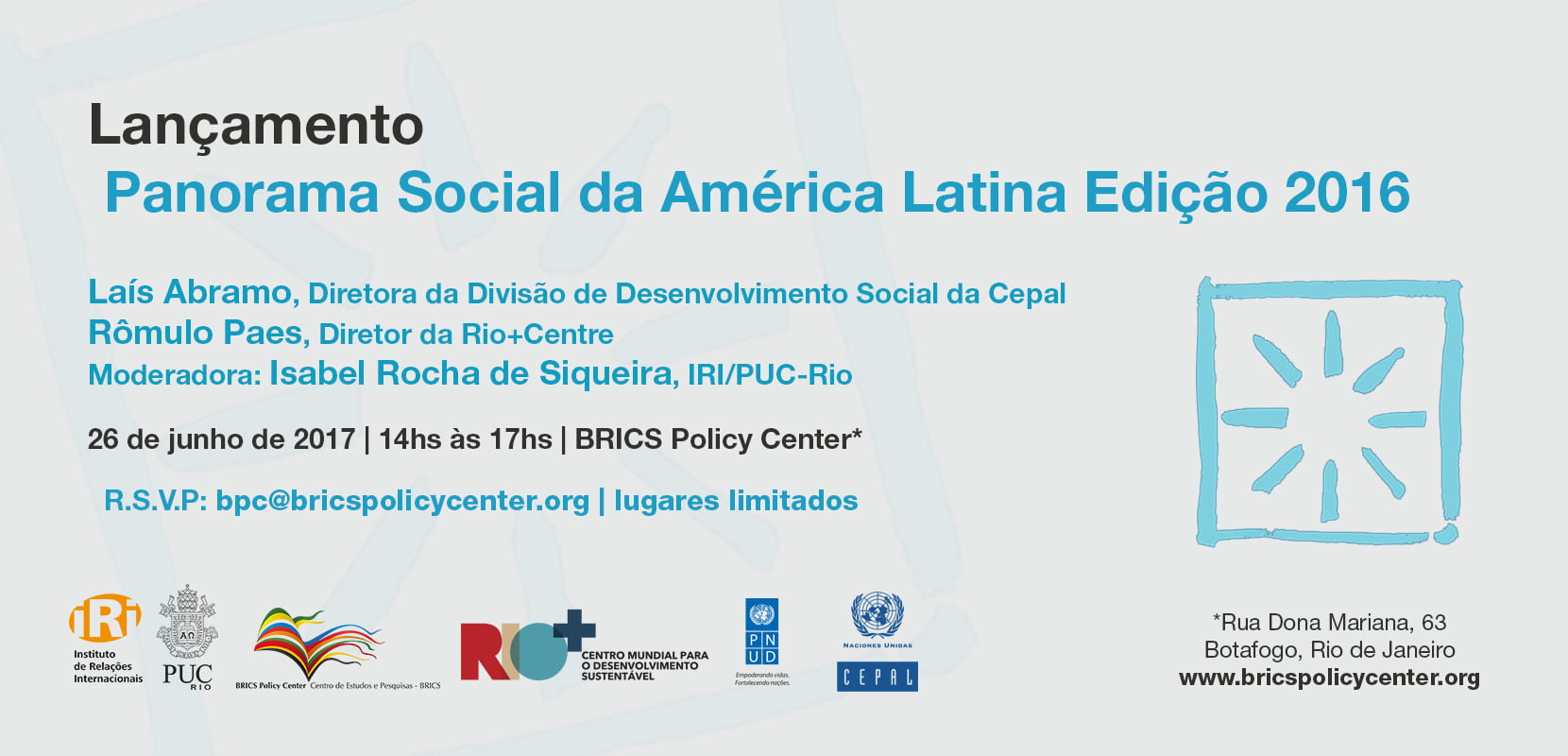 The BRICS Policy Center will hold the Release of the 2016 edition of the Social Panorama of Latin America, in partnership with the World Center for Sustainable Development (Centre RIO+/PNUD) and the Economic Commission for Latin America and the Caribbean (ECLAC).
The 2016 edition of the Social Panorama of Latin America presents inequality, poverty and social expenditures indicators, as well as differentiated analysis about gender and race. The report already reflects the concerns pointed out by the Sustainable Development Goals, regarding the fight against inequality. It also highlights more detailed social data in order to understand more easily Latin American vulnerable groups. Will be present at the event the Chief. Social Development Division of ECLAC, Laís Abramo, the Director of Rio+Centre, Romulo Paes, and Isabel Rocha de Siqueira, from IRI/PUC-Rio.
The event will be held on June 26th from 2p.m. to 5 p.m., in the BRICS Policy Center (Rua Dona Mariana, 63 – Botafogo – RJ).
In order to confirm your participation in the event R.S.V.P to: bpc@bricspolicycenter.org