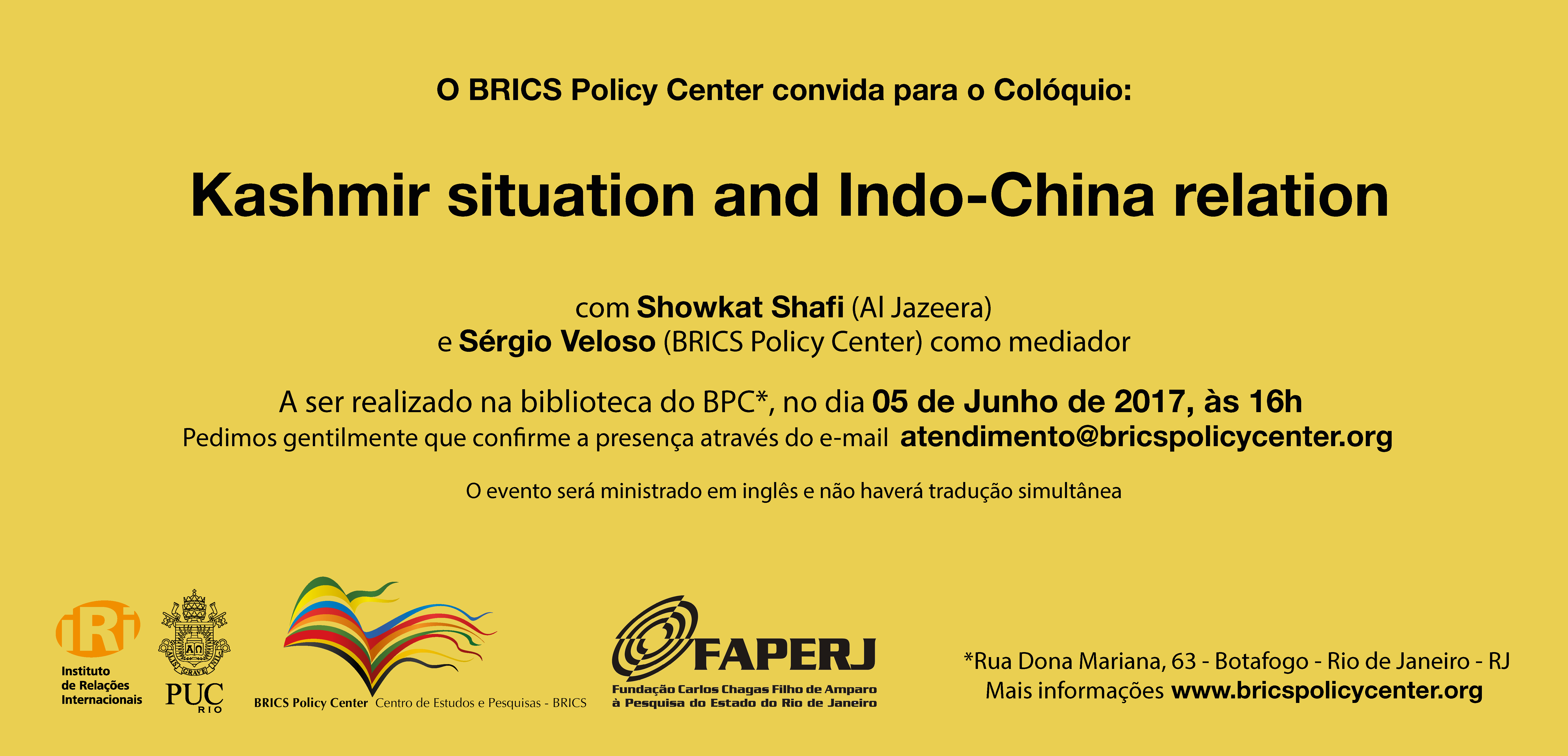 On June 5th, 2017, the BRICS Policy Center will hold the colloquium "Kashmir situation and Indo-China relation", with the visitor Showkat Shafi (Al Jazeera) and Sérgio Veloso as discussant.
The colloquium will be structured in two blocks, in the first one Shafi will talk about the Kashmir Conflict in depth, approaching (i) Indian independence and the impact on Kashmir, (ii) the rise of militancy, (iii) the post 2000 era, more specifically public uprisings in Kashmir and new-age militancy and, finally, (iv) the present situation and human rights violation.
In the second part of the presentation, Shafi will give an overview on the India-China relations, talking about (i) the immediate relations after independence of both countries, (ii) border disputes, (iii) China Pakistan Economic Corridor (CPEC)
We kindly ask you to R.S.V.P. to atendimento@bricspolicycenter.org
The colloquium will be held at BPC's library at 4 p.m.
The event will be held in English and there will be no simultaneous translation. Limited seats. 
BPC is located at Rua Dona Mariana, 63 – Botafogo, Rio de Janeiro