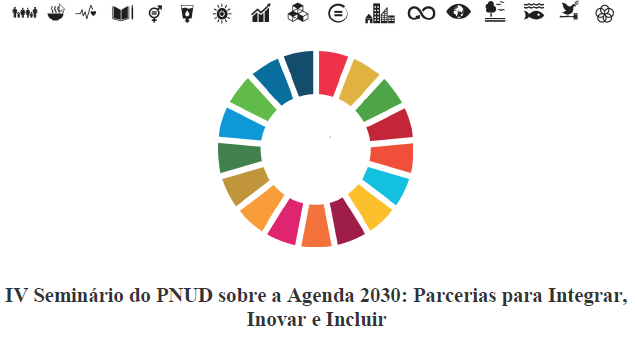 On May 26th, 2017, the IV UNDP Seminar about the 2030 Agenda, whose topic is "Partnership for Integration, Innovation and Inclusion", will be held in Rio de Janeiro.
The event is organized by both the United Nations Development Programme Brasil (PNUD Brasil) and the Banco Nacional de Desenvolvimento (BNDES).
The event schedule is focused on mechanisms to foster multi-sectorial partnership, as well as funding, for indicators in order to assist and evaluate the impact of policies and actions aimed to sustainable development.
With a more practical and dialogic design, the seminar will gather the partner institutions of both PNUD and BNDES considered as key for the discussion. Furthermore, the seminar will debate in a very transversal way on the four pillars (people, peace, planet, prosperity) of the new UNDP Country Programme from a people inclusion oriented approach; information, technology and policy innovation; and integration of the multiple dimensions of actions for SDG and 2030 Agenda effective implementation in the country.