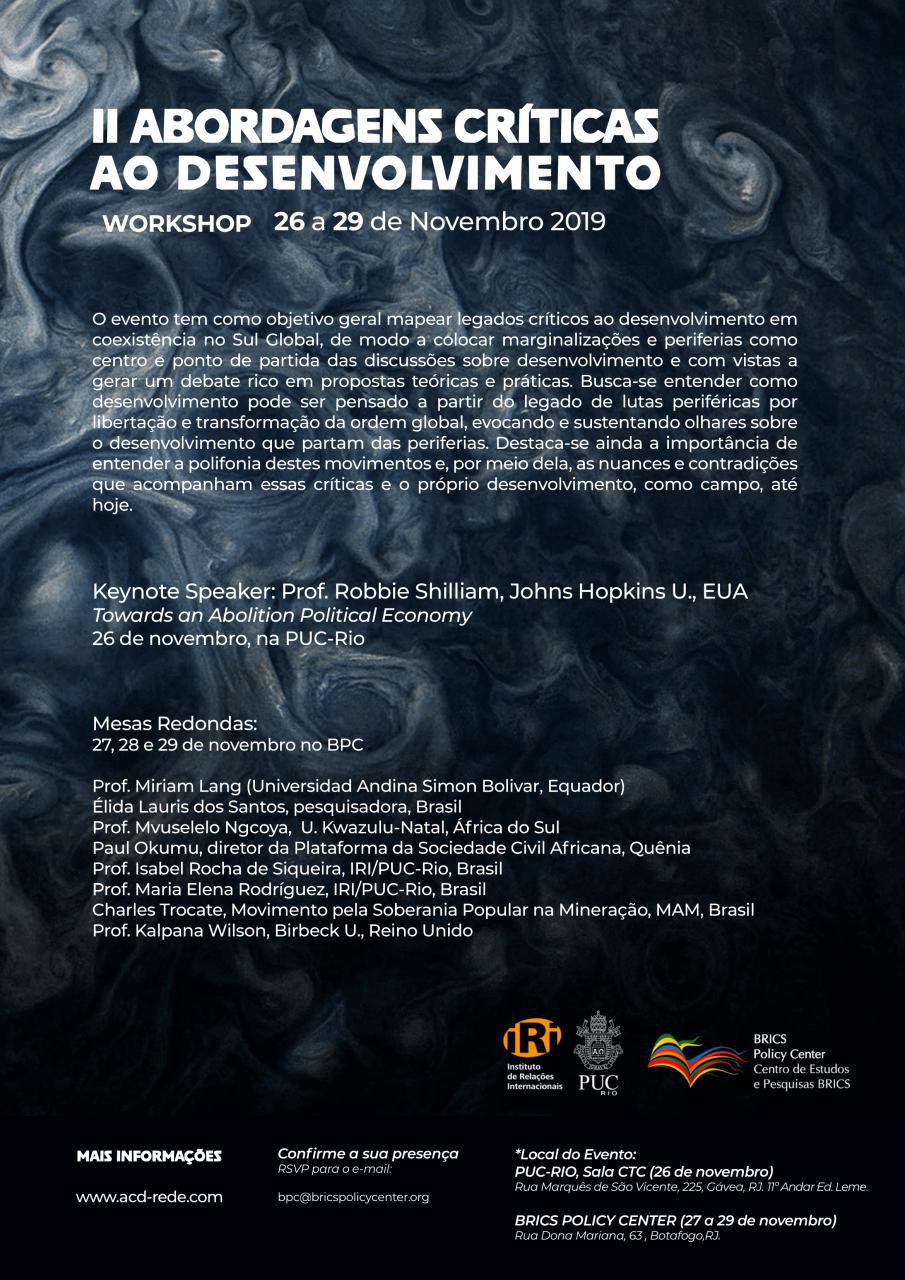 We invite you to the II Workshop Critical Approaches to Development, to be held on November 26 and 29, 2019, at BRICS Policy Center (IRI/PUC-Rio): Rua Dona Mariana, 63 – Botafogo, Rio de Janeiro.
The first workshop of this series was held in 2018 and gave start to the formation of a network of scholars, activists, and professionals who engage critically with the general theme of development, which we understand to be broad and transdisciplinary. More information can be found at https://www.acd-rede.com/  (under construction).
The workshop will consist of roundtables in the morning and the afternoon, with distinguished guests, followed by workgroups where papers will be presented and discussed by the participants. Continuing this conversation, we invite submission of papers to the workgroup sessions, to which is attached here a call for papers also with the temporary agenda of the event and with more information.
The event will be taught in Portuguese and English, with simultaneous translation.
If you have any question, please let us know: acdesenvolvimento.iri@gmail.com
RSVP to bpc@bricspolicycenter.org