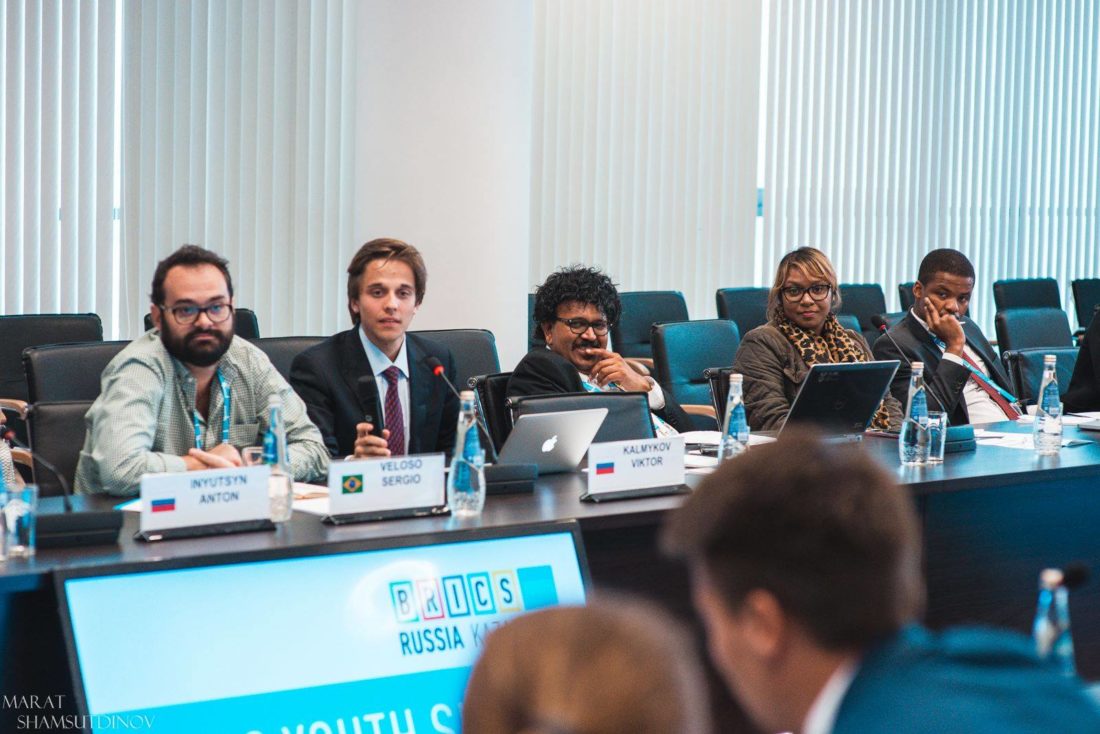 20 de July de 2015
In
News
ÉRGIO VELOSO ATTENDED THE BRICS YOUTH FORUM
Between 1st and 7th July, the BRICS Policy Center's researcher, Prof. Sergio Veloso, attended the BRICS Youth Forum, organized by the Russian Government in the city of Kazan, capital of Tatarstan Republic. This BRICS Youth Forum occurred in the following week of the Civic BRICS Forum, which was held in Moscow, and it was organized by the same dynamic, as a parallel event to the Summit of Heads of State.
The delegations and participants of the Youth Forum were organized in thematic / discussion working groups, delivering, at the end of the event during a plenary, an official and single document, to be delivered to Heads of state at the time of the summit in Ufa.
Prof. Veloso, participated and shared his experiences as a speaker focusing mostly on  the hegemonic logic of neoliberal urban development in the city-BRICS as a form of economic integration.